Apr 16 / 2020
(Updated at Sep 27 / 2023)
ADHD signs in adults and how to manage them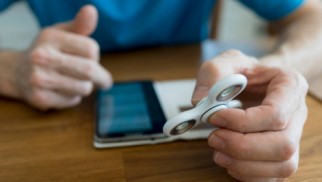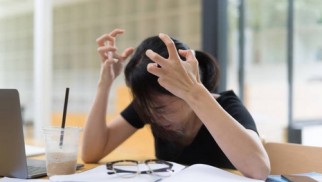 When you hear doctors talk about attention deficit hyperactivity disorder, it is mostly about kids. But in reality, many adults suffer from the disorder as they hadn't been diagnosed with the disorder when they were kids and respectfully didn't get the necessary treatment.
ADHD is diagnosed in 5-9% of kids. Kids diagnosed with the disorder are distinguished by restlessness, distractibility, excessive mobility, impulsivity, low academic performance, and fatigue. Although these symptoms are more likely to develop in childhood, in around half of people it can be preserved during adulthood especially if there was no appropriate treatment.
ADHD in adults is diagnosed in 3-6% of people. However, the numbers can be much higher if we think of people who do not go to a doctor and get diagnosed but have the symptoms.
If you think that you may be having ADHD, check your symptoms and see our guide on managing them with ADHD tips for adults.
How is ADHD manifested in adults?
There is a special scale for the diagnosis of ADHD in kids but for adults, the behavioral manifestations are greatly different from those in kids. Adults with the disorder commonly have the following manifestations:
1. Constant motor activity.
2. Attention disorders.
3. Emotional lability.
4. Inability to complete the task.
5. Short temper.
6. Intolerance to stress.
7. Impulsivity.
In day to day life these symptoms result in:
1. Poor organization skills. This includes poor time management, messy workplace, overdue bills, etc.
2. Reckless driving and frequent traffic accidents (including minor ones). This arises from an inability to focus and getting distracted easily.
3. Trouble starting a task implementation. Putting off work is a common sign of the disorder that commonly results in not meeting deadlines or doing
4. Lateness. A person with a disorder can get distracted easily when getting ready to go anywhere thus, they are frequently late.
5. Poor listening skills. This commonly leads to a lot of misunderstandings both in the workplace and a personal life.
Although adults with the disorder rarely suffer from severe cognitive dysfunctions, they still encounter problems with academic achievement and education. Patients with ADHD are less likely to receive higher education and occupy lower professional positions.
So how do you get diagnosed and start ADHD treatment?
For the diagnosis of ADHD in adults, first of all, a doctor should make a patient's survey to find out what of the disorder signs were present during childhood. It's needed because it is considered that ADHD is a manifestation of impaired development of the nervous system. Therefore, it is assumed that in adulthood the primary development of ADHD is not possible.
The symptoms that should be manifested in you as a kid include trouble at school and in relations with peers due to inattentiveness, impulsivity, aggression, constant need to move, play and scream loudly when it is inappropriate, and so on. There is a guideline with all symptoms and examples of their manifestations in day to day life for kids. Children aged 12 are diagnosed with the presence of 7 symptoms present consistently for a year. Older kids and teens are diagnosed in the presence of 6 symptoms observed over a year.
In adults, there are two main symptoms – the need for constant moving (for instance, inability to sit on a chair straight, constant taping hands or feet, etc.), and attention deficit (for instance, distractibility and inattentiveness to details). Besides these two symptoms two of the following should be also present:
1. Emotional instability (i.e. mood swings, overreaction to minor events).
2. Inability to complete the tasks on time or properly following the instructions.
3. Short temper.
4. Low-stress tolerance.
5. Impulsivity (this can include impulsive buys, engaging in risky activities, etc.)
Worth noting that ADHD can be diagnosed only if there are no other mental conditions that could result in such symptoms.
How to manage ADHD in adulthood?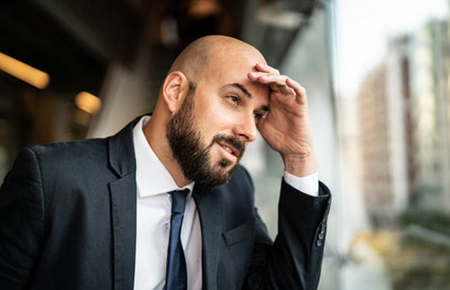 The management of the disorder in adulthood differs from the traditional treatment prescribed for children. For instance, children's behavior can be guided with the help of parents who know that their child is diagnosed with the disorder. Parents also control that the child takes the prescribed medicines to improve attention and focus. But adults with ADHD need to take matters in their hands.
1. First of all, you need to figure out what is prevalent in your condition – inattentiveness or impulsivity. If you can't figure this out on your own, seek professional help. This will help you focus your actions on the main problem and avoid getting distracted by the measures unnecessary in your situation. For instance, if you suffer from an inability to focus but are not impulsive and don't have any temper issues, you don't need to implement tips on coping with them.
2. You a calendar and plan our activities. People with the disorder often can overlook important events and activities or overcommit and are unable to implement their promises. Set a routine of writing down your tasks for the day in a calendar every evening for the next day and you'll reduce your stress to the minimum and also avoid professional and personal relationship troubles.
3. Break big tasks into smaller ones. For a person with ADHD, it is hard to start implementing a task especially if it seems overwhelming. Break it into smaller parts and set the deadlines for each of the parts to start the process and reduce stress.
4. Keep your workplace uncluttered. For an easily distracted individual, a cluttered workplace is a big enemy. Declutter your desk or office and try keeping it this way by repeating this at the end of every working day.
5. Limit the time you spend on social networks. There is no worse distraction than social networks even for a person without ADHD. Set your phone in a silent mode, and set a time when you can check out your social networks for 10-15 minutes, for instance, during your lunch break, a coffee break, and do not open them before the set break time.
6. Start working out. This tip suits everyone but for people with increased impulsivity it can be a life-changer as doing sports they can get rid of the unspent energy that bursts out in impulsive actions that can lead to injuries or social problems.
You can find multiple good advices on coping with ADHD in adulthood on the internet or consulting a therapist. But if you want a quicker result as attention deficit is your main problem, you can get a medicine improving cognitive functions, Armodafinil.
Armodafinil is not the first choice for ADHD as it hadn't been sufficiently tested in children. However, it is a medication with a much higher safety profile than the first-line Ritalin. Although we wouldn't advise it for children as it can be hard to choose the dosage (Ritalin has different dosages per pill and the dosages are easily adjusted), it is perfectly suitable for adults.
Armodafinil is a medication approved for narcolepsy, obstructive sleep apnea, and shift work sleep disorder. It has been also extensively tested for other conditions and is in the process of approval for depression, ADHD, and many others. Besides, many doctors already prescribe it for the other than approved uses because the drug has much fewer side effects and contraindications and doesn't cause addiction like even the first-line drug for kids, Ritalin.
Armodafinil, or its generic form Waklert, is proven to be an effective wakefulness-promoting medication that also improves cognitive functions such as attention, memory, speed of reaction, and others. If you think this is what you need, you can order the drug online without a prescription and start using it right away if it is not contraindicated to you.
Why is Armodafinil better than Ritalin?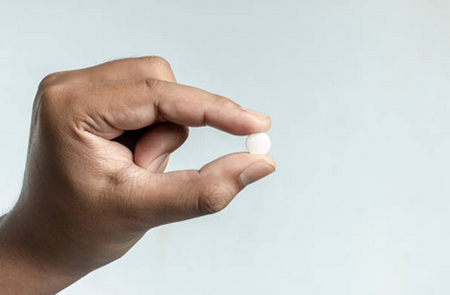 Here are the main characteristics that clearly show that Armodafinil is better than the well-known ADHD drug
Main features
Armodafinil
Ritalin
Class
Analeptics, nootropics, eugeroics, wakefulness-promoting agents
CNS stimulant
Daily dosage
75 mg (half of a pill) or 150 mg
18 to 72 mg a day
Effect from one dosage
12 hours
5 hours
Adverse reactions

Rare.

The negative reactions can develop during the first days of the medication use and fade over time. They include:

- Insomnia;

- Headache;

- Nausea.

In rare cases of drug intolerance, allergy can develop. In this case, the use of the drug is ceased.

Frequent.

The likelihood of side effects is high in general but is especially increased in high dosages use. The most common adverse reactions are:

- Insomnia;

- Anxiety;

- Allergic reaction;

- Loss of appetite;

- Digestive disorders;

- Headache;

- Dizziness;

- Heart function disorder symptoms;

- Pain in the abdomen;

- Vision impairment;

- Psychosis;

- Delayed growth.

- Development of dependence.
Contraindications for use

- Intolerance or allergy to the main or additional components of the pills;

- Pregnancy;

- Severe heart disease;

-Uncontrolled hypertension;

- Liver cirrhosis;

It is also not recommended Armodafinil with MAO inhibitors or stimulants of the central nervous system.

- Intolerance or allergy to the main or additional components of the pills;

- Pregnancy;

- Glaucoma;

- Pheochromocytoma;

- Therapy with MAO inhibitors;

- Thyroid dysfunction;

- Depression,

- Eating disorders,

- Psychoses,

- Mania,

- Schizophrenia,

- Neuropathic disorders;

- Bipolar disorder;

- Heart diseases,

- Vascular disorders;

- Brain aneurysm;

- Tourette syndrome or motor tics.
Addiction potential
The medication doesn't cause physical or psychological dependence.
The medication can cause dependence particularly when used in high dosages for long periods of time.
ADHD signs in adults and how to manage them similar articles:
Some of the trademarks used in this Web Site appear for identification purposes only.
All orders are reviewed by a licensed physician and pharmacist before being dispensed and shipped.
The statements contained herein are not intended to diagnose, treat, cure or prevent disease. The statements are for informational purposes only and is it not meant to replace the services or recommendations of a physician or qualified health care practitioner. If you have questions about the drugs you are taking, check with your doctor, nurse, or pharmacist.