What is Inderide? How to Treat with Generic Propranolol + Hydrochlorothiazide.
Drug description:
Inderide and its generic versions are combination drugs based on Propranolol and Hydrochlorothiazide – two drugs used to lower blood pressure, normalize the heart rate, relieve heart from overload and reduce its need for oxygen. The drug is primarily used for hypertension but your doctor can decide that it is suitable for other conditions that you have. The medication is contraindicated for pregnant women and should be cautiously used by certain groups of patients. Make sure to read this medication guide and consult your doctor before you start the therapy with Inderide or Generic Inderide.
Generic name:
Propranolol + Hydrochlorothiazide
Analogs:
Angilol, Apsolol, Avlocardyl, Bedranol, Beprane, Berkolol, Beta-Neg, Beta-Tablinen, Beta-Timelets, Betachron, Betalong, Cardinol, Caridolol, Ciplar LA, Corpendol, Deralin, Dociton, Duranol, Efektolol, Elbrol, Etalong, Euprovasin, Frekven, Inderal, Indobloc, Innopran XL, Intermigran, Kemi S, Migrastat, Obsidan, Oposim, Prano-Puren, Propanalol, Propanix, Propanolol, Prophylux, Propranalol, Propranur, Proprasylyt, Pylapron, Rapynogen, Reducor, Sagittol, Servanolol, Sloprolol, Sumial, Tesnol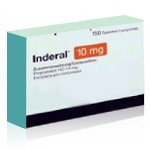 Actual product may differ in appearance from image shown.

More facts about
Generic Inderide (Propranolol + Hydrochlorothiazide 40/25 mg)

:
Generic Inderide (Propranolol + Hydrochlorothiazide 40/25 mg)

guide:
What is Generic Inderide?
Generic Inderide (Propranolol and Hydrochlorothiazide) is a combination medication used primarily to lower the blood pressure in hypertension which can be also used for other conditions if your doctor thinks that the medication is suitable.
When should the drug be used?
You can buy Generic Inderide (Propranolol and Hydrochlorothiazide) if your doctor prescribes you a medication based on Propranolol and Hydrochlorothiazide regardless of the trade name of the drug prescribed as it is marketed under a variety of names. The medication is mainly used for hypertension, ischemia, heart rhythm violations, tachycardia, atrial fibrillation and flutter, mitral valve prolapse, after you suffered a myocardial infarction.
The drug is also used for intraocular pressure lowering, frequency and severity of migraines reduction, essential tremor, and other conditions that your doctor thinks require the treatment with the drug.
How does Generic Inderide (Propranolol and Hydrochlorothiazide) act?
The effect of the medication results from a synergetic action of its components – Propranolol, which is a beta-blocker, and Hydrochlorothiazide, a diuretic.
The medication effect makes angina attacks less frequent and helps people with the cardiac ischemia to be able to perform physical exercises without loading the heart excessively.
The blood pressure lowering rendered by the medication also causes cardiac output lowering due to a slowing down of the pulse and the stroke volume. It also reduces the demand of myocardium of oxygen.
The diuretic included in the drug is responsible for the prevention of the reabsorbing of sodium, blocks carbonic anhydrase in the proximal part of convoluted tubules, increases the excretion of potassium, as well as bicarbonates and phosphates in the urine. The diuretic lowers the blood pressure in arteries and vessels through the lowering of volume of circulating blood and amplifying the depressor effect on the ganglions.
How to use Generic Inderide?
Before you buy Generic Inderide, make sure to talk about your intentions with the doctor. He or she must decide whether the drug is suitable for you and what would be the preferable starting dosage.
The generally recommended staring dosage is 80 mg/12.5 mg, i.e. 80 mg of Propranolol and 12.5 mg of Hydrochlorothiazide. The dosage can be gradually increased with sufficient intervals and if the drug doesn't cause any adverse reactions. The daily dosage should be divided into two intakes.
What are contraindications for the medication use?
The drug is contraindicated for pregnant women, children, and people with allergy to one of the ingredients of the drug. You must not buy Generic Inderide (Propranolol and Hydrochlorothiazide) if you suffer from sinus bradycardia, atrioventricular block, ventricular heart failure, bronchial asthma, have bronchospasms, diabetes type two with ketoacidosis, or any disorder of peripheral arterial blood flow, Galactosemia, lactase deficiency and impaired absorption of glucose-galactose, moderate to severe liver or kidney impairment, anuria, severe diabetes mellitus, and gout.
The drug is also not recommended for people with hypercalcemia, pancreatitis, and lupus erythematosus (including in history).
The drug should be cautiously used by elderly patients, people with pronounced atherosclerosis of the blood vessels of the heart and brain, diabetes, impaired renal function, eclampsia, or preeclampsia.
What possible adverse reactions can Generic Inderide (Propranolol and Hydrochlorothiazide) pills use cause?
The medication can cause a variety of side effects. Some people never experience them while others have very severe symptoms. If you have any of the listed below adverse reactions, especially, in a severe form, inform your doctor immediately: decreased urination, fast, slow, or shallow breathing, increase in heart rate, muscle cramps, loss of consciousness, low blood pressure, unusual paleness, or severe sleepiness.
What the use of Generic Inderide with other drugs can result in?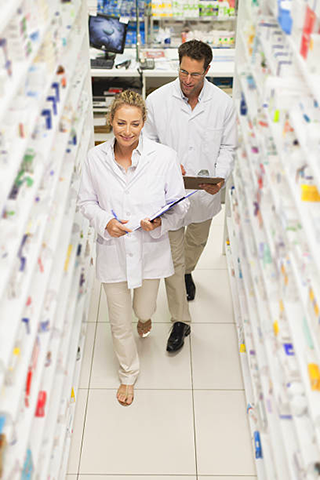 You should not buy Generic Inderide (Propranolol/Hydrochlorothiazide) and use it at the same time with lithium-containing drugs as it can result in the increased toxicity of the latter.
When combined with other drugs used to lower the blood pressure, hypotension (extremely lowered blood pressure) can develop.
The combination with cardiac glycosides can result in their increased toxicity.
With Amiodarone, there is a risk of arrhythmia.
The effect of the drugs used for diabetes is reduced by Inderide.
Nonsteroidal anti-inflammatory drugs reduce the effectiveness of the medication.
Generic Inderide amplifies the action of muscle relaxants, amantadine, coumarins, lidocaine, and euphyllin.
The risk of hypotension rises in combination of the drug with alcohol, barbiturates, and analgesics.
What should you do in the overdose with Inderide (Propranolol and Hydrochlorothiazide)?
The overdose with the medication can be fatal. Therefore, if you realized or suspect that you overdosed, you should immediately seek medical assistance or call your local poison line.
The common symptoms are disturbance of the heart rhythm, general weakness, fainting, shallow, rapid, or slow breathing, dizziness, seizures, pale or blue lips, and others.
The treatment should be done by a doctor in a hospital to avoid serious consequences.
How generic drug is different from the brand-name?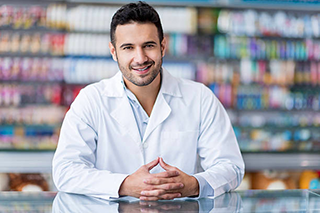 There are only two differences between the generic medication and the brand-name drug – the name on the package and price. The brand-name medication is not necessarily even the original drug. For example, one company buys the formula from the developer of the medication while the developer still manufacturers and sells the drug, but the buyer decides to advertise the drug widely and register it in the U.S. Then, it is considered a brand-name medication there.
But why would you give 10 times more money for a recognizable name on the package if you can purchase the same medication much cheaper opting for so-called generic?
The generics are promoted by the WHO because such drugs are effective and affordable for everyone unlike expensive widely advertised brands. Naturally, before the drug is marketed, it is thoroughly tested and the manufacturers are controlled afterwards, so you don't have to worry and can fearlessly buy Generic Propranolol/Hydrochlorothiazide instead of the brand drug.
Where to buy Generic Inderide?
The best place to purchase the medication cheap and without going to your doctor for a prescription every time you need a refill is to order it online from our online drugstore. Do not be afraid that it might be illegal – millions of Americans buy prescription drugs online and receive them by mail without any trouble every day. First of all, the drugs we sell are sold over-the-counter in our country. Secondly, you can import prescription drugs for your personal use.
Inderide (Propranolol and Hydrochlorothiazide) shipping options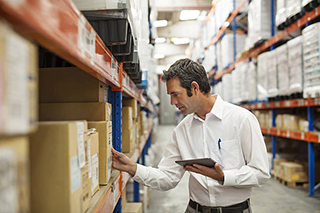 To save maximally, buy the drug for several months ahead on the total of 170 dollars. In this case, we will ship the pills for free. If you do not know how much time you would need to use the medication and thus do not want to order a lot of pills at once, opt for standard shipping. But take note that it can take up to 25-30 days. If you want the drug urgently, choose express shipping.
We send all parcels with the tracking numbers so you will be able to find out how soon your medications arrive at any time.
Do not waste your time looking for other options, order your pills today and get the drug just in time!
Free prescription
Our doctor prescribes Propranolol + Hydrochlorothiazide online for free, and there is no doctor's consultation fee.
Discrete packaging
All orders of Propranolol + Hydrochlorothiazide arrive in discrete unmarked parcels. We leave the shipment description blank.
Inderide (Propranolol + Hydrochlorothiazide) Reviews: