Nov 4 / 2022
(Updated at Sep 25 / 2023)
How can Waklert help you with your daily life?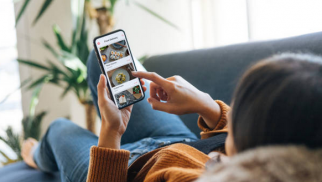 Waklert is a trade name of the medication made for narcolepsy Armodafinil. However, although the drug is called an antinarcoleptic drug, it is most commonly used off-label. What does it mean? It means that the people without narcolepsy buy Armodafinil and use it for the purposes not indicated in the label. How is this possible? Let's figure it out.
What is Armodafinil?
First of all, let's start with figuring out what is Armodafinil. Currently, it is classified as a wakefulness-promoting agent although its effect is similar to that of amphetamines. The mechanism of the medication is still not fully understood but it is assumes that it affects the neurotransmitters responsible for wakefulness, such as dopamine and others. Besides, it also affects histamine.
The drug was developed as a safer alternative to amphetamines previously widely used for narcolepsy and other disorders associated with excessive sleepiness. Although amphetamines are very effective, they tend to cause a wide range of side effects and require constant dosage increase. Besides, some of the effects of amphetamines on the brain are irreversible. Thus, creating a drug without these downsides was crucial. The first such medication was Modafinil. Then, Armodafinil followed. Basically, the drugs act identically but Armodafinil is like an improved version. For instance, instead of 10 hours of wakefulness, it is able to ensure 12.
Just to be clear, in this rare neurological and also not fully understood disease, narcolepsy, an individual can suddenly fall asleep several times a day even if they slept enough for the whole night. Scientists cannot completely understand the nature and mechanism of the disease. Therefore, they cannot come up with a cure. Instead, wakefulness-promoting drugs are used to help people with the disorder cope with sudden sleepiness attacks to lead relatively normal lives. Such drugs are so potent that they can help people with unbearable sleepiness compared to that when a person is deprived of sleep for 48 hours and stay awake and alert.
Other approved uses of Armodafinil and respectively its version Waklert are shift work sleep disorder and obstructive sleep apnea. To understand how the drug can be used off-label uses, we think it's relevant to talk about these two indications for use. Let's take shift work sleep disorder, it is a sleep-wake cycle disorder associated with night shifts. However, the drug is prescribed for night shift workers so they could stay fully awake and functional during their working hours or the hours they are naturally asleep. The same is with obstructive sleep apnea when a person is sleepy during the day because of sleep disruptions due to breathing problems during the night. Both of these indications have nothing to do with excessive sleepiness due to a neurological condition, inherited disease, or trauma. In them, sleepiness occurs as a result of a violated sleep schedule or insufficient sleep. Thus, any person who for some reason suffers from lack of sleep can buy Waklert and use it as a wakefulness-promoting drug without fearing that it will interfere with their nervous system functioning.
Who can use Waklert off-label?
As we previously mentioned, basically everyone who suffers from excessive daytime sleepiness be it from a poor working schedule or insomnia can take Armodafinil as a wakefulness-promoting drug. However, there are several "buts". First of all, it's not easy to get a prescription from your doctor if you don't have one of the three conditions the drug is approved for. Secondly, the drug may be contraindicated for you.
With the first problem, i.e., getting a prescription, you can easily cope ordering the drug from an online pharmacy located outside the U.S. where the drug is less strictly regulated and can be bought over the counter.
With the second issue, you should carefully read the contraindications for the drug use and the list of possible side effects in case of which occurrence you must stop using the drug. The contraindications for Waklert use are:
- Age below 18
- Pregnancy and breastfeeding
- Intolerance of the active substance (manifested in severe side effects)
- Allergy to the drug (if you have any drug allergy, you should be cautious and stop using the drug in the occurrence of even mild rash).
How to take Waklert off-label?
The safest way to use the drug if you don't have indications for its use is to take half of the regular dosage a day. For instance, a regular dosage is 150 mg a day but you can split the pill into two parts and take half a day. The important thing to keep in mind is that the drug acts for 12 hours, so make sure you take it early in the morning to avoid trouble getting asleep at night.
In fact, you can increase the dosage and take a dosage even higher than the recommended 150 mg a day if the used dose is insufficient. Militaries of different courtiers have been conducting experiments with much higher dosages – up to 600 mg taken several times a day. However, we wouldn't recommend that. First of all, because those experiments are made in extreme conditions and for extra difficult tasks like piloting a jet plane after a 48-hour of sleep deprivation. Secondly, because these are controlled tests in which doctors who can provide first aid are present. And the results of this research show that in high dosages the risk of side effects increases. So, you could use a higher dosage of the drug but please be careful and make sure to consult a doctor if you develop any side effects. One of the most serious side effects is a severe skin rash. In case you develop it – stop using the drug immediately and seek medical attention. It is a rare reaction but it still can take place.
We advise you before you buy Waklert to read on the product page about all of the possible side effects and recommendations for safe use to safeguard you from any unpleasant experiences in the future. We are sure if you are using the drug correctly and cautiously, you will enjoy only positive effects such as cognitive function improvement, i.e., memory, ability to learn, speed of thought, alertness, vigilance, and overall productivity and boost of energy.
Posted by Dr. Rabeea Aboufakher, MD
How can Waklert help you with your daily life? similar articles:
Some of the trademarks used in this Web Site appear for identification purposes only.
All orders are reviewed by a licensed physician and pharmacist before being dispensed and shipped.
The statements contained herein are not intended to diagnose, treat, cure or prevent disease. The statements are for informational purposes only and is it not meant to replace the services or recommendations of a physician or qualified health care practitioner. If you have questions about the drugs you are taking, check with your doctor, nurse, or pharmacist.