Sun Pharmaceutical Industries Ltd. Generic drugs

Drug manufacture link:
www.sunriseremedies.in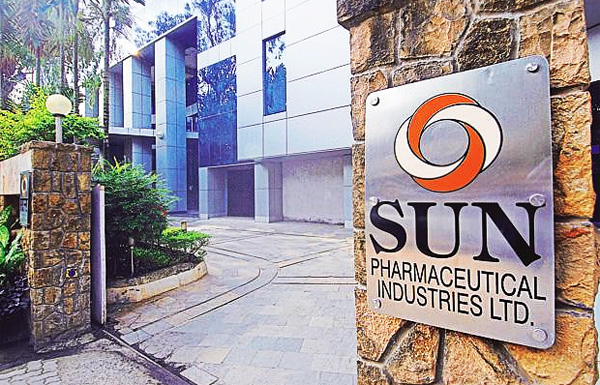 The company is a leader of pharmaceutical industry in India, the fifth largest pharmaceutical producing-country in the world. Besides, Sun Pharma is the 4th largest specialty generic company globally. It was established in 1983 as a producer of just five medications for psychiatric use. Subsequently the company introduced other lines of medications and active pharmaceutical ingredients production, expanded its operations internationally, acquired several pharmaceutical and biotechnology companies and became the largest Indian drug-making company and pharmaceutical product exporter.
Brief history of Sun Pharma
The total company's experience accounts more than 50 years if the years of operation of its acquired companies are considered. Its newest acquisition, Ranbaxy laboratories in 2014 was established in 1961 and the Sun Pharma itself was established in 1983. The first company's products for four first years were only five psychiatric drugs. In 1987, Sun Pharma launched its first cardiologic medications and in 1989 gastrointestinal medicines. At the same time, Ranbaxy had established its research center and developed in parallel to Sun Pharma until its merger in 2014 which made the final company the largest on the Indian market and the leader in the field of prescribed drugs for chronic conditions, psychiatry, cardiology, ophthalmology, and others.
In 1995-1997 both companies entered the U.S. market acquiring local pharmaceutical companies and starting to produce branded and generic medications at their facilities, at the same time expanding them further. Currently, the share of the sales in the U.S. makes up around 50% of Sun Pharma revenue and turnover. This includes not only the products produced in the U.S. but also generics made at the facilities in India that are approved by the U.S. Food and Drug Administration.
Sun Pharmaceutical Industries today
Today, the company is present in more than 150 countries and employs over 15,000 people among which are 2,000 scientists working in 10 research facilities and engaged in research and development of novel drug delivery system, new drugs, and improvement of current medicines. The R&D facilities of the company are located in India, USA, Israel, and Canada. The company's research and development productivity ranks among the highest for Indian generic companies.
The products of the company are made in 50 production facilities all of which are equipped with the latest and appliances as well as have the accreditation from the world's strictest quality organizations such as Good Manufacture Practice guidelines certification by the World Health Organization, American FDA's approval, the UK's Medicines and Healthcare products Regulatory Agency, Australia's Health Products Regulation Group, and so on.
The company invests around 7-10% of its revenue in research and development. Besides, Sun Pharma continuously expands its production facilities which are currently present in six continents of the world through acquisitions of some smaller pharmaceutical companies and creation of joint ventures with others. The most notable acquisitions are Ranbaxy, a large Indian drug-making company that was in Top-10 companies; select products from Natco Pharma, initiating entry into chest and respiratory therapy areas; GlaxoSmithKline Opiates business in Australia; joint venture with American company MSD, Dusa Pharmaceuticals, a developer of a dermatological device used to treat actinic keratosis; a comprehensive list of ANDAs and generic products from Takeda Pharmaceuticals; acquisition of InSite Vision Inc. to strengthen branded ophthalmic portfolio in USA, etc.
For instance, by 2017, the company has the facilities in India, the US, Brazil, Canada, Egypt, Hungary, Israel, Bangladesh, Mexico, Romania, Ireland, Morocco, Nigeria, South Africa, and Malaysia.
The quality assurance at all Sun Pharma's facilities is made through the operation of Quality Management Team. It ensures that every product produced and distributed by the company complies with all internationally accepted good practices and standards of quality, purity, efficacy, and safety.
To guarantee and maintain the quality standards, each factory has established procedures and systems created and implemented in accordance with the requirements of the Current Good Manufacturing Practices of the WHO, PIC's and EU GMP in order to guarantee that the company's manufacturing process meets the standards of the agencies that control the quality of drugs more than others such as the US FDA, UK MHRA and TGA, among others.
Over the past 10 years, Sun Pharma has been working on getting the rights to start producing generics of the drugs which patents hadn't expired yet to bring cheaper, highest-quality generic versions of these products to the market much earlier than otherwise possible.
Status/Status Date:
REGISTERED 1983
Goods and Services:
Distributorship services in the field of pharmaceutical products and pharmaceutical preparations, surgical apparatus and instruments, scientific apparatus and instruments, medical apparatus and instruments ; wholesale store services featuring pharmaceutical products and pharmaceutical preparations, surgical apparatus and instruments, scientific apparatus and instruments, medical apparatus and instruments; retail store services featuring pharmaceutical products and pharmaceutical preparations, surgical apparatus and instruments, scientific apparatus and instruments, medical apparatus and instruments
Type Of Mark:
Service Mark
Published For Opposition Date:
7/11/2017
Last Applicant/Owner:
SUN PHARMACEUTICAL INDUSTRIES LIMITED, Mumbai, Maharashtra 400063
Mark Drawing Code:
Drawing/Design + Words
Correspondent:
MARK B. HARRISON, VENABLE, PO BOX 34385, WASHINGTON, DC 20043-9998
Registration Number:
5294924
Registration Date:
9/26/2017
Mark Description:
The mark consists of a highly stylized design of a sun consisting of four alternating crescents in a circular configuration with an open center, underneath which is the stacked wording "SUN PHARMA".
Social responsibility
Health, education, water, livelihood, environment and disaster relief are some of the company's key priorities in the area of corporate social responsibility. Sun Pharma also conducts trainings in vocational skills for communities and undertakes local-level community programs that are need based.
The health programs initiated by Sun Pharma are numerous. To name a few, there are programs to reduce the mortality rate of pregnant women and infants in India; mobile healthcare camps that offer free diagnosis, health checkups, vaccines, and medications; Healthy & Safe Workplace program implemented at the company's facilities ensures the improvements in the existing manufacturing plants by providing extensive instrumented safety protection systems and the implementation of safety features incorporated in the basic design of new projects. These are only a few projects from the numerous ones implemented by Sun Pharma. To know more about them you can visit the company's official website.
Products by Sun Pharma you can buy at our online drugstore

At our drugstore we have the products by Sun Pharma presented in the following categories:
- Antidepressant medications: Clomipramine HCI (Anafranil) 75 mg, Duloxetine (Cymbalta) 20 mg, Amitriptylin (Elavil) 50 mg, and Bupropion (Wellbutrin) 150 mg.
- Anti-narcoleptic medications: Modafinil (Modalert) 200 mg, Waklert (Armodafinil) 150 mg. These medications are also used in obstructive sleep apnea, shift work sleep disorder, and as cognitive function enhancers in healthy people.
- Anti-allergy medications: Claritin (Loratadine) 100 mg.
- Anticonvulsants: Dilantin (Phenytoin) 100 mg, Topamax (Topiramate) 25-200 mg doses.
- Anti-inflammatory medications: Asacol (Mesalamine) 25mg, 400 mg, 800 mg.
- Migraines medications: Imitrex (Sumatriptan) 25-100 mg.
- Muscle relaxers: Oxybutynin (Ditropan) 5 mg, Baclofen (Lioresal) 25 mg, Tizanidine (Zanaflex) 2 mg.
- Cholesterol medications: Mevacor (Lovastatin) 10 mg and 20 mg. In this section you can find medicines that lower the level of "bad" cholesterol and overall cholesterol.
- Pain medications: Mobic (Meloxicam) 7.5 mg and 15 mg. The medications from this section are used to treat inflammatory and degenerative diseases of the joints, arthritis, rheumatoid arthritis, acute osteoarthritis, pain syndrome in osteoarthrosis and radiculitis, painful periods, headache, toothache, and so on.
- Respiratory medications: Theo-24 (Theophylline) 400 mg is a medication used in chronic obstructive lung diseases, chronic obstructive bronchitis, lung emphysema, asthma, and other diseases in which suffocation attacks occur as a result of the narrowing of the airways.
- Stop-smoking medications: Zyban (Bupropion) is an atypical antidepressant that is used to relieve withdrawal syndrome in smoking cessation.
- Other medications: in this section you can find various medicines that do not fit in one of the other health sections of our pharmacy. The drugs made by Sun Pharma in this section are: Aripiprazole (Abilify, antipsychotic) 30 mg, Rivastigmine (Exelon, used for dementia treatment) 6 mg, Pramipexol (Mirapex, dopaminergic agent) 1 mg, Memantine (Namenda, used for Alzheimer's disease) 10 mg.
RXShopMD continuously expands its range of products and strives to offer the lowest prices at the most innovative and effective medicines. We sell all the drugs without Rx but strongly encourage you to consult a specialist before you start any therapy with the drugs you buy from our med store.
Top medications by Sun Pharmaceutical Industries Ltd.:
Find the latest special offer from pharmaceutical companies: