Sep 8 / 2022
(Updated at May 29 / 2023)
How to boost your vitality and beat chronic fatigue with Modafinil?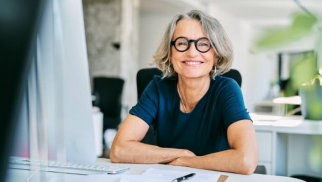 Probably, all of us wish to be more successful, productive, and active than we are. And we are talking not only about our professional lives but our lives in general. Do you ever feel that you have energy for your office time only? Is your only wish when you come home to just lie down on the sofa and binge-watch TV series or surf your Instagram feed? Does this make you angry? If yes, this article is for you! Here we will talk about the primary reasons for chronic fatigue and how Modafinil can help you.
Modafinil is a very popular drug for the promotion of wakefulness. Although it is considered an off-label use, most people who use the drug today are those who use it not for approved uses but to boost vitality, productivity, and cognitive functions.
Why do we suffer from chronic fatigue?
Our lives do not limit to working hours, but most of us don't have the energy for anything else except work. And even at work, some of us feel that we underperform and cannot achieve our professional goals. Seems familiar, right? But what's the problem?
The thing is that humans are not designed to sit all day at their desks. Although it may seem that physical work is more tiresome for our bodies, multiple pieces of research prove the opposite – a sedentary lifestyle is enormously energy-draining. Besides, it commonly results in numerous health problems, such as:
- Reduced mobility;
- Back pain;
- Obesity;
- Diabetes;
- Blood vessels and heart problems, and many others.
On top of that, daily working on your PC or laptop without spending just a couple of hours in the sun promotes the development of depression, apathy, anxiety, and other mental problems. Naturally, with this "bouquet", it is almost impossible to be productive and have energy for your life outside work.
Many people also find it hard to focus due to attention deficit hyperactivity disorder which symptoms they clearly have even though a doctor has not diagnosed them. So what is the solution? Below we will talk about the natural remedies and pills that will help you get back on track.
Modafinil for coping with chronic fatigue and tiredness
Modafinil is the medication that helps break the vicious cycle of leading a sedentary lifestyle and then not having energy for anything else after work. We have already said that we need to move to stay energetic, but it's pretty challenging to start working out or simply go for a stroll when you feel completely drained of energy. This is where Modafinil can help.
What is Modafinil?
Initially, the medication was developed for the management of narcolepsy, a chronic health condition resulting in people suffering from attacks of intolerable sleepiness attacks at random intervals of time. Since the mechanism of the condition is not fully understood, the primary help patients can count on are wakefulness-promoting pills such as Modafinil.
Modafinil is the first exceptionally effective and safe drug. Before it was developed, people with narcolepsy were given amphetamines that commonly cause addiction, side effects, and require a constant increase of dosages to provide the same effect as at the beginning of the treatment. Now, people with narcolepsy and several other health conditions with excessive sleepiness presence, such as obstructive sleep apnea, chronic fatigue, depression, and others, have a much safer alternative.
Modafinil doesn't cause physical dependence and in most cases is well tolerated. However, if a person takes it in the afternoon, they may suffer from sleepiness. Some people also may feel jittery if they take a big dosage.
How does Modafinil work?
The precise mechanism of work of Modafinil is not fully known. However, the researchers believe it is a mild dopamine reuptake inhibitor, which also promotes the liberation of orexin neuropeptides and histamine from the lateral hypothalamus and tuberomammillary nucleus. In simple words, it promotes the release and helps to maintain high levels of the naturally produced substances responsible for wakefulness and alertness.
Is it safe to use Modafinil if you don't have a condition it is approved for?
The medication is considered safe in terms of low abuse and low addiction potential. Besides, it rarely causes side effects. Modafinil also doesn't cause any long-term changes in the brain or anywhere else in the body. So, we can assume it is pretty safe to use it to boost vitality in healthy patients.
If you look at the approved uses of Modafinil, you will see that two conditions besides narcolepsy are clearly related to the lack of sleep and not a violation of brain functioning. We are talking about obstructive sleep apnea when a patient is sleepy because they can't get enough sleep and shift work sleep disorder when a person needs to be awake during the night due to night shifts. Therefore, if you feel that, for some reason, you are sleepy and unproductive and don't have contraindications for the drug use, you can buy Modafinil and use it as a wakefulness-promoting drug.
How can Modafinil help you?
Modafinil use has several reported benefits besides promoting wakefulness. They include:
- Increased motivation;
- Increased productivity;
- Improved focus;
- Improved memory;
- Improved ability to learn;
- Better sports performance;
- Improved mood;
- Reduced appetite.
These are the benefits people who use Modafinil off-label talk about the most. Besides, the drug has been tested for the treatment of depression, drug addictions, primary biliary cirrhosis, bipolar disorder, cognitive functions deterioration after chemotherapy, multiple sclerosis, chronic fatigue syndrome, attention deficit hyperactivity disorder, and many others. Although the studies on the effect of Modafinil in these conditions are still ongoing, it's clear that the drug has multiple benefits in an array of health conditions that cause impairment of cognitive functions (memory, focus, ability to learn, etc.), increased fatigue, muscle weakness, and many others.
How to boost your vitality and become more productive with natural means?
As we have already mentioned, the main reason for the loss of vital energy is a sedentary lifestyle. So the solution to this problem seems pretty easy – just move more. But it's not that simple. First of all, if you feel like doing nothing other than just lying on a couch after work, how would you motivate yourself to move? Modafinil can help you with that too!
The thing is that Modafinil's effect lasts for 10 hours after a single dosage intake. It means that you will be energetic and productive not only during working hours but also afterward. The drug also increases motivation and willingness to do things, so it will definitely help you fully use the tips on natural vitality boost such as:
- Walking at least for one hour a day;
- Working out at least three times a day;
- Doing 5-minute breaks every hour for walking and doing easy exercises;
- Eating homemade meals with high content of protein, greens, and complex carbohydrates.
These simple daily rules will help you regain the vitality you enjoyed during your childhood years and adolescence. Besides, if you become more active physically, you will enjoy better sleep. Other tips for good and refreshing sleep include:
- Turn off all light-emitting devices at least one hour before going to bed, including your PC, laptop, smartphone, or tablet.
- Go to bed at the same time every day;
- Wake up at the same time every day, even on the weekends – it helps to maintain the schedule and relieves stress from the body and the brain.
If you decide to buy Modafinil and use it to be more awake and productive, keep in mind that it should be taken before the afternoon, or you will have insomnia, and you definitely don't want that. This rule is most important and could be broken only if you want to use Modafinil for shift work sleep disorder. In this case, the drug is taken one hour before your night shift.
How can you use Modafinil off-label?
A fantastic thing about Modafinil is that you can use it only when you feel that you need it. It doesn't cause dependence, nor does it have a cumulative effect, so you don't need to stick to a certain intake schedule.
The dosage of Modafinil prescribed for approved conditions, i.e., narcolepsy, shift work sleep disorder, and sleep apnea, is 100 mg a day. In narcolepsy and obstructive sleep apnea, it is taken in the morning, while in shift work sleep disorder - before the night shift. If the dosage is insufficient and you start feeling sleepy earlier than 10 hours after the pill intake, the dosage can be increased to 200 mg but only from the next day or you will suffer from insomnia.
For off-label uses, you can either use 100 mg a day in the morning or try using 50 mg or half of a pill to see how the drug works for you. If the dosage suffices, you can stick to it and save on the pills. If somewhere around noon you feel that the effect wears out, you can take the second half of the pill.
What side effects can Modafinil cause?
The most common side effect of Modafinil occurs due to incorrect pill intake. The golden rule of taking Modafinil is taking it before noon. The drug's effect lasts for 10 hours, so if you take the pill later in the day, likely, you won't be able to fall asleep at night.
Other potential but rarer side effects are:
- Jitters;
- Headache;
- Dizziness;
- Nausea;
- Diarrhea;
- Anxiety;
- Stomach upset.
- Allergy.
If you take Modafinil and develop any of these symptoms and they bother you, especially if you develop an allergic rash, stop using the pills and consult your physician.
Interesting facts about Modafinil use in different countries
Militaries of several countries openly talk about their interest in Modafinil off-label use as an alternative to amphetamines commonly used in military operations when troops are facing sleep deprivation. The French government has admitted that Foreign Legion, an elite military unit, had used Modafinil in certain covert operations. The UK's ministry of defense funded research on Modafinil for use in the military. Indian air forces are also interested in the drug's off-label use and have been involved in the research on Modafinil.
Interestingly, based on the US military research on Modafinil, much bigger dosages than usually recommended of the drug have been used:
- The US military approved Modafinil use for several air force operations and has been participating in the drug research. One of the studies suggested that 600 mg of Modafinil split into three intakes can be used to maintain normal responsiveness and accuracy in 40 hours of sleep deprivation. However, the use of such a high dosage was reported to be associated with pronounced nausea and dizziness.
- Other US military-conducted study of combat pilots reported that the use of three 100 mg doses of Modafinil helps maintain flight control accuracy of about 30% of baseline without any significant side effects in sleep-deprived for 37 hours pilots.
- A study implying 88-hour sleep deprivation to simulate military operation used 400 mg a day. The results show that the drug was well-tolerated and beneficial for maintaining combat readiness and performance control compared to a placebo, but the dosage was insufficient to compensate for such a long lack of sleep fully.
The Journal of the Canadian Medical Society reported that Modafinil had been used by astronauts on long missions to the International Space Station. The journal reports that Modafinil, available to crew to optimize performance when fatigued, helps with circadian disruptions and decreased quality of sleep in astronauts.
During high-risk, large-scale, and lengthy police operations, field physicians in Maryland, USA, may administer 200 mg of Modafinil once daily to law enforcement officers to improve focus and concentration and facilitate functioning with limited rest periods.
This post is written by: Dr. Mevan Nandaka Wijetunga, MD
How to boost your vitality and beat chronic fatigue with Modafinil? similar articles:
Some of the trademarks used in this Web Site appear for identification purposes only.
All orders are reviewed by a licensed physician and pharmacist before being dispensed and shipped.
The statements contained herein are not intended to diagnose, treat, cure or prevent disease. The statements are for informational purposes only and is it not meant to replace the services or recommendations of a physician or qualified health care practitioner. If you have questions about the drugs you are taking, check with your doctor, nurse, or pharmacist.