Dec 30 / 2022
What is Azithromycin, and when is it used?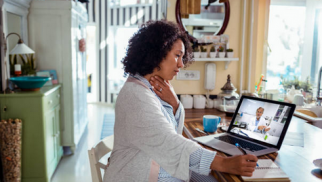 There are many antibiotics on the market, so it could be hard to decide on the one you should use in a particular case. Naturally, it is always better to use any antibiotics or other drugs only when a doctor prescribes them. However, in some cases, you may need to buy an antibiotic online. For example, you can buy Azithromycin online to save on the pills when opting for a generic version of the drug instead of the branded one. In this short guide, we will tell you everything you need to know about this medication, including when and how it is used.
What is Azithromycin?
Azithromycin is a semi-synthetic broad-spectrum antibiotic. It is an azalide antibiotic effective against a range of gram-positive, gram-negative, and some anaerobic bacteria, except erythromycin-resistant and some other microorganisms. It is used for multiple infectious diseases treatment. Mostly – respiratory tract bacterial infections, but also otitis media, streptococcal pharyngitis, chlamydia, gonorrhea, malaria, and others.
Who can use Azithromycin?
This antibiotic can be used by adults and kids older than 12 years.
The medication is contraindicated to be used by kids younger than 12 years with a body weight less than 45 kilograms, people with severe liver or kidney failure, pregnant and breastfeeding women, people with hypersensitivity to macrolide antibiotics, and in combination with ergotamine and dihydroergotamine.
The drug can be used but with caution in the:
Moderate violations of the liver and kidney functions;
With arrhythmias or predisposition to arrhythmias and prolongation of the QT interval;
With the combined use of terfenadine, warfarin, digoxin.
What names is Azithromycin sold under?
The most known name under which the drug is available on the market is Zithromax. However, it is also available in the form of generic, i.e., made by other manufacturers who price the drug cheaper. Thus, if you need Zithromax but want to save on the treatment, you should buy generic Azithromycin. The possible names the drug can be available under include Azee sus, Azito, Azizen, Azitromax, Aztrin, Hemomycin, Misultina, Tromix, Zeto, Zifin, Zitrim, Zitrotek, Zathrin, and others. To be sure that you buy the right drug, look at the active substance name indicated right below the trademark. Be sure also to buy the dosage that your doctor prescribed since the medication is available in different dosages.
How is Azithromycin used in different infections?
The standard daily dosage of Azithromycin is 500 mg or one capsule/pill per day, regardless of meals. This is the dosage for adults, including the elderly, and children older than 12 years with a body weight over 45 kilograms.
The package insert also contains the following treatment regimes recommendations:
- Treatment of infections of the upper and lower respiratory tract, ENT organs, skin, and soft tissues: 500 mg once a day for 3 days.
- Treatment of bacterial acne vulgaris of moderate severity: 500 mg once a day for 3 days, then 250 mg twice a week for nine weeks. The total course dosage is 6000 mg.
- Treatment of erythema migrans: for the first day, the dosage is 1000 mg taken once a day. Then after the 2nd to 5th day by 500 mg a day. The total course dosage is 3000 mg.
- Treatment of urinary tract infections caused by Chlamydia trachomatis (urethritis, cervicitis): one dosage of 1000 mg.
For patients with impaired renal function: for patients with moderately impaired renal function (CC> 40 ml/min), no correction is required.
Please note that the dosages and treatment course durations can differ based on your condition. Make sure to consult your healthcare provider to get precise guidelines before you buy generic Zithromax.
What side effects can Azithromycin cause?
As with any other antibiotic and drug in general, Azithromycin can cause various side effects such as:
From the digestive system: nausea, vomiting, diarrhea, abdominal pain, loose stools, flatulence, indigestion, anorexia, constipation, discoloration of the tongue, pseudomembranous colitis, cholestatic jaundice, hepatitis, changes in laboratory parameters of liver function, liver failure, liver necrosis (possibly fatal).
Allergic reactions: itching, skin rashes, angioedema, urticaria, photosensitivity, anaphylactic reaction (in rare cases fatal), erythema multiforme, Stevens-Johnson syndrome, toxic epidermal necrolysis.
From the side of the cardiovascular system: palpitations, arrhythmia, ventricular tachycardia, an increase in the QT interval, bidirectional ventricular tachycardia.
From the nervous system: dizziness/vertigo, headache, convulsions, drowsiness, paresthesia, asthenia, insomnia, hyperactivity, aggressiveness, anxiety, and nervousness.
From the senses: tinnitus, reversible hearing loss up to deafness (when taking high doses for a long time), impaired perception of taste and smell.
From the circulatory and lymphatic systems: thrombocytopenia, neutropenia, eosinophilia.
From the musculoskeletal system: arthralgia.
From the genitourinary system: interstitial nephritis, acute renal failure.
Others: vaginitis, candidiasis.
If when you start taking Azithromycin, you develop any of the listed or other side effects, consult your health care provider immediately as in some reactions, you need to stop the treatment and start using another antibiotic at your doctor's discretion.
How to buy Azithromycin cheaper?
The cheapest way to buy Azithromycin is to opt for a generic version rather than the branded one and order it from an online pharmacy. This way, you can save on a prescription and cost per pill. At our online drugstore, you can also consult a pharmacist on the dosages and pills you need per course of treatment.
Medically Reviewed by Dr. Faride Ramos, MD

(Updated at Oct 3 / 2023)
What is Azithromycin, and when is it used? similar articles:
Some of the trademarks used in this Web Site appear for identification purposes only.
All orders are reviewed by a licensed physician and pharmacist before being dispensed and shipped.
The statements contained herein are not intended to diagnose, treat, cure or prevent disease. The statements are for informational purposes only and is it not meant to replace the services or recommendations of a physician or qualified health care practitioner. If you have questions about the drugs you are taking, check with your doctor, nurse, or pharmacist.