Cipla - Caring for life Generic drugs

Drug manufacture link:
www.cipla.com
The drug-making company Cipla is known as around the world as it is the major generic drugs manufacturer from the country that leads this industry, India. The company was established in 1935 by a chemist Khwaja Abdul Hamied and now it's operated by his heirs. The name of the company is an abbreviation of The Chemical, Industrial Pharmaceutical Laboratories.
It is the oldest and biggest pharmaceutical company in India with an annual turnover of over 2 billion U.S. dollars. The company employs over 25.000 of people in their research centers and manufacturing facilities all over India.
By 2018, the company has on the market over 1500 medical products in different healthcare fields which are presented in over 50 different formulations. The company's products to date are present in over eighty countries of the world and the income from the overseas sales has been consistently growing currently making up almost 53% of the company's total revenue.
Cipla's mission and commitment to its implementation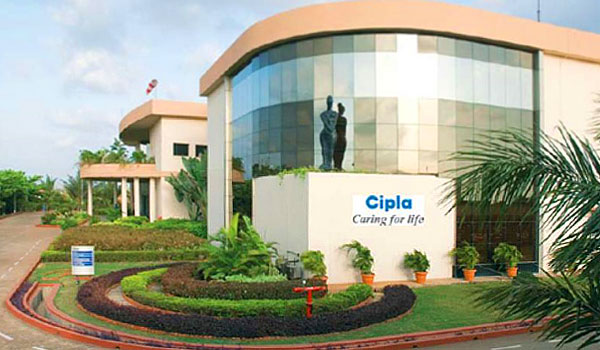 Dedication to the highest quality standards acquired Cipla the reputation of the most reliable brand and the leading Indian pharmaceutical company among medical professionals. The credo of the company is that its "work is not just about making medicines, it's about making a difference." And it follows it entirely. For instance, it is the first company in India concluding contracts with the western companies to produce the generics of the vital drugs such as anti-HIV and anti-AIDS medications and then selling them at a fraction of the original brand-name medication to make the treatment attainable for poor population levels. In 1994, the company developed and started to manufacture the first oral iron chelator.
Social contribution
Be it the origin of bulk medication manufacturing in India, the milestone Indian Patents Act of 1970, the several 'firsts' in India and the world, its historic international position on the price and attainability of antiretroviral drugs for HIV treatment in the beginning of the 2000s, its free-of-charge Palliative Care Centre for incurable cancer patients, Cipla, under the governance of its current Chairman Dr. Y.K. Hamied, has stood for intrepidity and compassion. Cipla's principle of 'Caring for life' has been driving the company from the moment of its establishment. This principle is manifested in the ensuring of the access to high quality and affordable medicines which is a basic human right as believed by the company. Cipla Global Access is an international tender-based enterprise that focuses on five major medical fields: HIV/AIDS, Malaria, tuberculosis, Hepatitis type C, and fertility. Cipla is among the leading producers of anti-HIV medicines in the world. In 2001, it was the first drug-making company to provide Anti-retroviral medications to countries with a high HIV spread at lower than a U.S. dollar a day. To date, the company has the highest number of Anti-retroviral products approved for the treatment of both kids and adults. In order to meet the growing demand for these medicines, the company significantly extended the manufacturing capacities. A new formulation of Lopinavir/Ritonavir as pellets was approved by the American FDA in June 2015 and is now available in over 10 countries. With raising approval of the formulation among countries and regions, Cipla is expanding current facilities' capabilities to meet the demand and to ensure attainability.
At the same time, Cipla is also working on the development of a 4-in-1 HIV medication formulation for children which could be added to food.
Cipla is also one of the major producers and distributors of anti-malaria preparations in the world with its drugs over a hundred million of patients had been treated to date. Cipla's anti-malarial therapy costs lower than one dollar for the entire course of adult treatment. Cipla has always been a pioneer in the initiatives to identify, develop, produce and provide the low-cost treatment with Artemisinin-based Combination Therapies.
The company will endeavor to expand its portfolio to include more powerful and safer antimalarials, using new medication delivery systems, such as, for instance, artesunate administered intra-rectally which is now provided to high malaria-rate countries.
Cipla Global Access also delivers essential medications for infections caused by helminths and other worms which represent major health threats in the developing world.
As part of its access initiatives, the company signed various non-exclusive, royalty-based/free-licensing contracts with innovator companies. These contracts enable Cipla to manufacture active pharmaceutical ingredients developed by other companies as generics. These medicines include anti-HIV medicines and preparations for the treatment of Hepatitis-C, two life-threatening conditions which till the introduction of the current medicines were difficult and very costly to treat. Cipla has worked on and achieved the establishment of reliable relationships with all the major global organizations, public institutions, and funding agencies that work for this common cause. Besides, the drug-making company has partnered with several global scientific research organizations to develop innovative, effective and affordable formulations for these therapeutic areas.
Cipla today
Currently, the company's structure involves twelve departments each dedicated to the major medical fields. At these departments, the medical specialists of the respective domains along with chemists are operating shoulder to shoulder. The company is a leader in the market of three medical areas respiratory, urological, and antiretroviral (anti-HIV and anti-AIDS) having seven brands in the TOP-100 best medications.
Indian pharmaceutical market is highly competitive yet Cipla manages to maintain the highest positions in product range, quality, providing of unique formulation, pioneering work across the therapeutic areas, numerous medico-marketing initiatives, and so on.
The company works on the understanding of the individual patient's needs and developing solutions for them. Besides, it focuses on improving general medical education and awareness among the population so that people would seek medical assistance timely.
Cipla has been collaborating with others in the industry, academia, government and non-government organizations and healthcare providers as a strategy to develop a versatile global business, and has been delivering more products of value through: Joint Ventures in Manufacturing Technology, Marketing and Distribution Collaborations, Know-how transfer, and so on.
Cipla's workforce
The company employs over 7.000 chemists and researchers and over 16.000 engaged in the production process.
Production capacities of Cipla
The company has research and plan complexes all over India. Together they are capable of producing 32 billion of tablets and capsules, five billion lyophilized Injections, 110 million aerosols, 110 million vials with eye drops, mixtures, 94 million syrups and other medical liquids, 45 million pre-filled syringes, and so on a year.
Medications by Cipla you can buy at our online drugstore
The medications made by Cipla are represented in all of the sections of our online drugstore and there are 33 of them.
You can find such drugs as Hepsera 10 mg (hepatitis B treatment), Lamivudine 300mg/150 mg (HIV and hepatitis B treatment), Sofosbuvir 400 mg (hepatitis C treatment), Efavirenz or Sustiva (HIV treatment and prophylaxis), Acyclovir (herpes treatment), and other medicines made by Cipla at our Antiviral medicines section.
At the section of Allergy drugs, you can find Ciclesonide (Ciclospray) and Flomist (Fluticasone) sprays made by Cipla. At the Antibiotics section, you can buy Generic versions of Levaquin, Zithromax, Ilosone, and Ampicillin made by Cipla.
At the Cardiovascular section of our drugstore, we offer you to buy Warfarin Coumadin 5mg tablets made by Cipla.
At the Men's health section you can find Flomax (Tamsulosin), a medication prescribed for benign prostatic hyperplasia, Finasteride, the drug used to treat pattern hair loss in men, Tadalafil used in erectile dysfunction and other medicines made by Cipla.
We have many more products made by this pharmaceutical company which you can find in the respective sections of our drugstore. But please make sure to consult a doctor before you buy and start using any medication.
Top medications by Cipla - Caring for life:
Find the latest special offer from pharmaceutical companies: