What is Maxalt? How to Treat with Generic Rizatriptan.
Drug description:
Generic Maxalt, Rizatriptan, Ritza, and other drugs with the active agent Rizatriptan are all the same medical products used to cope with migraines. The medications selectively stimulate certain serotonin receptors and narrow down the widened blood vessels in the brain contributing to the reduction of pain syndrome in a migraine. Find out how to use the medications, for whom they are contraindicated, and with what drugs they are not encouraged to be combined with from our full guide below.
Generic name:
Rizatriptan
Benefits:
Helps to relieve pain in migraine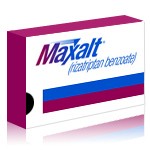 Actual product may differ in appearance from image shown.

Generic Maxalt (Rizatriptan 5 mg)

guide:
What is the drug sold as Maxalt?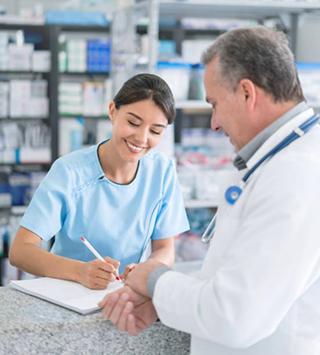 Maxalt is one of the commercial names registered for the medication called Rizatriptan that is used for the treatment of migraines. The medication's formula was discovered many years ago which is why it is admissible for not a single but multiple drug making companies to use it and sell their own drugs under different names but with the same composition. You can buy Maxalt cheaper if you look for a generic version of the medication, i.e. the same drug under a less known name.
How the Maxalt acts?
Maxalt and its cheaper analogs selectively stimulate certain serotonin receptors and narrow down intracranial vessels dilated during an attack of a migraine, inhibit the release of neuropeptides, and lower the transmission of excitation in the trigeminal system. The antimigraine effect manifests itself thirty minutes after ingestion.
The use of the pills that dissolve in the mouth and do not require the washing down with water also is beneficial for patients in whom migraine attacks are accompanied by nausea. Besides, it allows taking the pills as soon as possible without allowing the symptoms to develop further if you don't have water at hand.
The average bioavailability of the medication is around forty to forty-five percents. The maximum concentration of the active substance in the blood plasma is achieved within an hour and a half and two hours and a half after the pill intake.
The 14% of the medication is excreted in urine in an unchanged form and 51% in a form of the metabolite.
If the Rizatriptan is taken at the maximum recommended doses, the daily accumulation of the drug in the plasma does not occur. It means that you can buy Generic Maxalt and use it daily without fearing that it will accumulate in the body and harm your health.
In animal experiments, carcinogenic and mutagenic effects of the medication were not detected.
Can you buy Generic Maxalt and use it instead of the branded medicine to cope with migraines effectively?
As we have previously said, the formula of the medication was discovered a long time ago which allows different manufacturers to use it and sell their own medicines with the same composition under different names. This is what generic basically are, i.e. the same drugs under different names. Therefore, there is no reason why you should purchase only the branded medication and not buy Rizatriptan several times cheaper. Besides, you can additionally save your money if you order the medication from a pharmacy like ours that sells the medicines without prescriptions because we are located in the country where they are over-the-counter medicines.
When is Maxalt contraindicated to be utilized?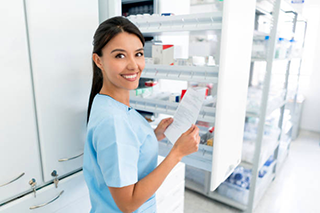 The drug must not be used by people who are hypersensitive to its components, in patients with a basilar and hemiplegic migraine, arterial hypertension, ischemic heart disease (angina pectoris, myocardial infarction, established asymptomatic ischemic heart disease, etc.), suspected coronary artery disease, coronary insufficiency, Prinzmetal angina, previous acute cerebrovascular disorders or transient cerebral ischemic attacks, and severe kidney or liver insufficiency.
Besides, it is highly not encouraged to buy Generic Rizatriptan and use it during pregnancy, breastfeeding, and in age category under eighteen years.
Contraindicated drug combinations
It is prohibited to take the medication along with some other medicines due to high potential risk to the patient's health:
- It is contraindicated to use Maxalt along with MAO inhibitors and during two weeks after you discontinued using MAO inhibitors.
- It is contraindicated to use Maxalt and its generics along with ergotamine, derivatives of ergot alkaloids (including methysergide) or with other 5-HT1B / 1D receptor agonists.
- It is not advised to take the medication along with selective serotonin reuptake inhibitors as the risk of serotonin syndrome (alternated mental state, disorders of the autonomic nervous system and neuromuscular disorders) is increased.
If the use of the medications at the same time is inevitable, it is advised to undergo the therapy under a doctor's supervision and possibly adjust the doses.
Use of Maxalt and dosages
The medication must be appointed only for patients with a precise diagnosis. It must not be used in people with a basilar or a hemiplegic migraine.
You must not order Maxalt and start using it for an atypical headache, i.e. a headache that can be related to potentially serious medical conditions (e.g. acute cerebrovascular disorders, aneurysm rupture), in which narrowing of cerebral vessels can be harmful.
Rizatriptan can cause transient symptoms, such as pain and a feeling of tightness in the chest, which can become intense and spread to the larynx. If such symptoms suggest the presence of ischemic heart disease, the drug cannot be used in the future and an appropriate examination should be carried out.
The recommended single dose of the medication is 10 mg. It must not be taken as a prophylaxis and only when the symptoms develop.
To take an additional dosage, it is important to wait at least two hours after the first dose. Within 24 hours, more than two doses of the preparation must not be used.
It is reasonable to take the second dosage of the preparation if the first one diminished the symptoms but they occurred again within 24 hours. If it wasn't effective, it is not recommended to take the second dose.
For some patients, the dosage of 5 mg is sufficient and the second dosage, if needed to be taken, also can be 5 mg.
Adverse effects Maxalt can cause
When you order Generic Maxalt, be ready that the pills can cause certain adverse effects they include dizziness, headache, drowsiness or insomnia, weakness, fatigue, decreased mental activity, disorientation, anxiety, paresthesia, hyperesthesia, blurred vision, dry mouth, nausea, vomiting, diarrhea, indigestion, muscle weakness, rigidity of muscles, tremor, stiffness, ataxia, and others.
The use of the medication can be accompanied by swelling of face, tongue, and pharynx. In case of swelling of the tongue or larynx, the patient should be monitored until the symptoms disappear. Treatment with the medication must be stopped immediately and it must be replaced with another drug belonging to another class of active substances.
Maxalt overdose
In an overdose of the medication, the likelihood and intensity of possible adverse effects increases. The symptoms are dizziness, drowsiness, fainting, bradycardia, hypertension and other cardiovascular symptoms, vomiting, and urinary incontinence.
Treatment of an overdose includes gastric lavage, the use of activated charcoal, monitoring of the clinical condition, including ECG for 12 hours.
Where to buy Maxalt?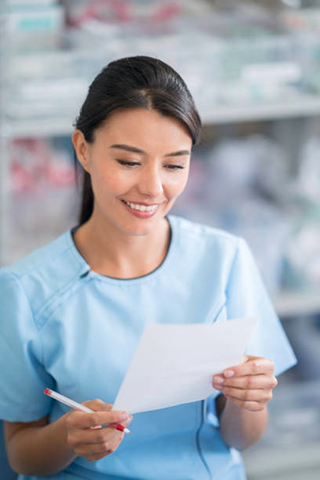 If you have a prescription from your doctor, you can get the medication from the nearby drugstore. Alternatively, you can order Rizatriptan pills without a prescription for several months ahead from our online pharmacy and enjoy quite a good saving.
Shipping of Maxalt
We ship all medicines including Generic Maxalt internationally via standard and express mail.
Free prescription
Our doctor prescribes Rizatriptan online for free, and there is no doctor's consultation fee.
Discrete packaging
All orders of Rizatriptan arrive in discrete unmarked parcels. We leave the shipment description blank.
Maxalt (Rizatriptan) Reviews:
Common drug rating:
5.00
/ Total votes:
1
Just as described - thanks!