What is Imdur? How to Treat with Generic Isosorbide Mononitrate.
Drug description:
The preparation Generic Imdur belongs to the group of medications called vasodilators. This drug helps blood flow to travel through blood vessels, making those vessels (arteries and veins) wider. Another name of this particular preparation is Isosrbide Mononitrate and it acts almost similar to Isosorbide dinitrate, but its absorption into blood is faster. These tablets must be taken orally. The number of grams on the package shows the amount of issorbide mononitrate in each pill. Other ingredients that it contains are as follows: colloidal silicon dioxide, hypromellose, hydrogenated castor oil, talc, microcrystalline cellulose, lactose monohydrate and magnesium stearate. All these are inactive components of these pills. The mechanism of action involves dilating blood vessels that makes blood flow easier and helps heart pump it without obstacles. Such ability may decrease the risk of heart attacks, strokes and other cardiovascular and brain illnesses. Using this preparation prevents angina attack or chest pain, but cannot treat it if it has already begun. Generic version of the drug has the same effectiveness, safety and side effects as its original.
Generic name:
Isosorbide Mononitrate
Analogs:
Conpin, Corangin, Duride, Edistol, Elan, Elantan, Epicordin, Etimonis, Fem-Mono, Imazin, Imodur, Imtrate, Ismexin, Ismo, Ismotic, Ismox, Isomon, Isomonat, Isomonit, Isopen-20, Isotrate, Iturol, Medocor, Monicor, Monis, Monisid, Monit, Monizid, Mono Corax, Mono Mack, Mono-Sanorania, Monocedocard, Monoclair, Monodur Durules, Monoket, Monolong, Mononit, Mononitrato de Isosorbida, Monopront, Monosigma, Monosorb, Monosordil, Monotrate, Multitab, Nitex, Nitramin, Olicard, Olicardin, Orasorbil, Pentacard, Percorina, Pertil, Plodin, Promocard, Sigacora, Sorbimon, Titarane, Turimonit, Uniket, Vasdilat, Vasotrate
Actual product may differ in appearance from image shown.

Generic Imdur (Isosorbide Mononitrate 40 mg)

guide:
Description and instruction
Generic Imdur is a nitrate that positively effects blood vessels, preventing their narrowing and rigidness. There are next health conditions that can be treated by this kind of medicine. They are as follows: severe stenocardia, angina status, hypertension in lung circle of blood circulation. This preparation may be also prescribe to cure other illnesses, not mentioned in this article.
This particular pharmaceutical product belongs to next pharmaceutical groups: cardio-vascular medications, preparations that make blood supplement of organs and tissues better, Medications that make blood supplement and metabolism of myocardia better, nitrates and nitrites. An active ingredient of this medication (Isosorbide mononitrate) has easy soluble abilities in such substances as water, ethanol, methanol, dichloromethane and chloroform. This does not mean that patients should use alcohol to help consuming. Only water can be applied with any medicine.
Caution: information given in this article is a short version of the official instruction list. Every patient who would like to buy Isosorbide Mononotrate should visit the health care provider and get personal recommendation and prescription according to his or her health conditions and allergic reactions. All information about dosage, treatment course duration, side effects, contradictions and other features of the preparation is given here for familiarization purposes. Only the doctor can make decision about using or avoiding this specific preparation for each particular patient.
Usage and dosage
Each specific disease demands different amount of the medication. Consult your doctor for the portion that you personally need to treat your health problem. The recommended dose for people who start using it for the first time is 30 mg. With time, the dose can be increased in the way your doctor instructs you. The best time for usage is in the morning after getting up.
Do not chew or crush the pill of Generic Imdur. Swallow it unbroken helping yourself with a half of glass of water. Do not use alcohol or fizzy drinks to swallow pharmaceutical products. Barbiturates that alcohol contains in cooperation with the discussed substances slow down psychological and motional reactions and decrease the absorption and effects of the drug.
Antianginal and anti-ischemic effect of this medication develops after 30-45 minutes after application if the dose is 40 mg. This effect stays for 24 hours long. The effectiveness of the preparation vary according to personal sensitivity of every patient. People with stenocardia should take one 40 mg pill that will act during 6 hours after application.
In case of overdose, next negative symptoms may appear: pulsating headache, feeling of squeezing in head, cold sticky sweating, increased heart rate, bradycardia, difficult breathing, nausea, vomiting, diarrhea with blood, confusion, fever, vision dysfunctions and comma. If any of these symptoms appear in early or late periods of treatment, visit the doctor immediately. He may suggest gastric lavage or hospitalization with constant monitoring of your organism conditions, depending on seriousness of symptoms.
Side effects and contradictions
People after heart attack, cardiogenic shock, vascular collapse, arterial hypotension, constructive pericarditis and some other health conditions should not use Isosorbide Mononitrate. Pregnant women and those who breast-feed must avoid using it as well. If you are not sure, visit the doctor for a check-up and detailed instructions. The effect of this preparation on children has not been studied, therefore, it is not recommended to treat them with it. Pregnant women may take this medicine only in cases when the expected benefit is greater than possible negative influence on the unborn baby. Breast-feeding should be stopped for the period of drug usage.
Before you buy Generic Imdur, take to notice its side effects that may possibly appear in the process of treatment. They have three different directions according to the system the substance affects. From the side of central Nervous System, the negative effects include headache, weakness and agitation. From the side of cardio-vascular system and blood this preparation may cause redness of skin on face, hypotension, paleness, dizziness, bradycardia and collapse. Other side effects are as follows: dryness in mouth, nausea, vomiting, itching, burning skin, and sweating.
Some of these mild side effects may appear while the organism tries to get used to the medication. In this case, they will disappear after a short period of time. If any of them disturb you for many days or negative feelings are strong and unbearable, visit the doctor right away.
If you have other pharmaceutical preparation to use for any reasons, tell about it your health care provider before you order Isosorbide Mononitrate. It may react in a negative way in combination with other kinds of medicine. The consequences may include severe allergic reactions, poisoning and decrease of effect of both preparations.
Keeping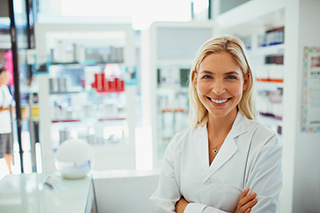 Do not keep the medication in hot, wet placed, exposed to sunlight. Such conditions may shorten the shelf life of the drug, spoil it and develop dangerous bacteria there. The perfect place to keep pharmaceutical products in dark, dry and cool place (room temperature) away from children. Do not share your medicine with other people and do not take their preparations even if it seems that you have the same health issues. Save the original container. It will help you recognize the leftovers and the date when its shelf life expires.
There are special give back programs where people can give away preparations that they do not need anymore. Such leftovers are utilized in a proper way without causing harm to environment. Address such program office rather than throwing drugs away.
How to buy Generic Imbur online?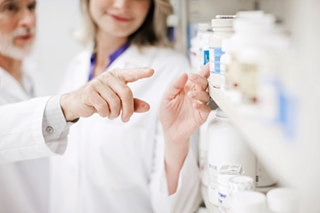 You can buy this powerful preparation in the regular drug store or online. Most people prefer online shopping because it has irresistible benefits that attract them. First of all, it saves time. Some drugs, especially generic versions, are hardly available in small towns or countries. Trying to buy Generic Imdur in your town you may spend hours in vain. No matter where you live, online drug stores are always there, as long as you have access to the internet.
Online shopping is a good way to save some money. Usually, not having to pay for rent and electricity or other things, website owners put lower prices for their goods. In addition to that, you may find some store that offers bonuses or sales. Due to different shipping services and companies, you may purchase and receive your drug without leaving your house.
Isosorbide Mononitrate shipping by Rxshop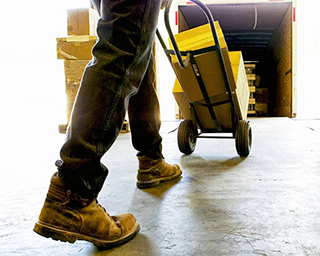 After you order Generic Imdur online, you will have to choose the way of shipping you prefer. If you live in the United States, our company will deliver your product by means of USA shipping via USPS in a shortest terms. If you live in other countries, there is worldwide shipping for your benefit. We pack every item in safe packages and treat it carefully on every stage of deliverance. Anything you order from our company will get to its destination on time and unbroken.
For people who like to have everything under their control we have a special service – shipping with track. It gives an opportunity to follow the way your package travels via special online websites. Every order can be tracked on usps.com or another postal services.
Free prescription
Our doctor prescribes Isosorbide Mononitrate online for free, and there is no doctor's consultation fee.
Discrete packaging
All orders of Isosorbide Mononitrate arrive in discrete unmarked parcels. We leave the shipment description blank.
Imdur (Isosorbide Mononitrate) Reviews:
Common drug rating:
5.00
/ Total votes:
1
Really good stuff, works good