What is Paracetamol? How to Treat with Generic Paracip.
Drug description:
Generic Paracetamol is a pain drug that makes analgesic and antifebrile effect. Paracetamol makes analgesic effect to increase excitability barrier of thalamus pain centers. It reduces activity of the hypothalamus center, making strong influence over the endogenous pyrogens activity and thermolysis. The preparation is effective to better the pain syndrome of strong and medium intensity, infective genesis fever. It is used as pain reliever and antipyretic drug mostly for patients that have contraindications to use another non-steroidal antiphlogistic drug: virus infections, bronchial allergy, peptic ulcer. Paracetamol can be also used to treat pain syndrome to better patients, suffering from disorders in clotting blood tendency (hemorrhagic diathesis, bleeding disorder). Paracetamol is widely used to stop pain, including headache, toothache, migraine, neuralgia, sore throat, osteoarthrosis and fever syndrome in the context of infective, invective-inflammatory diseases. The preparation has fast absorption in the small bowel. The maximum concentration of active component in blood is reached in 0, -2 hours if it was taken 500 mg of Paracetamol momentary to be equal to 16 mgkg.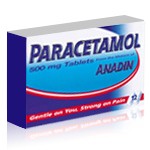 Actual product may differ in appearance from image shown.

Generic Paracetamol (Paracip 500 mg)

guide:
More facts about
Generic Paracetamol (Paracip 500 mg)

:
Formula and Short Description
This drug is produced in form of pills of white or cream color. 1 pill contains 200 or 500 mg of active component Paracetamol and additional components: povidone, croscarmellose sodium, stearic acid, starch.
Indication Field
Generic Paracip is prescribed to treat symptomatic pain syndrome of light and medium intensive level: headache, toothache, myalgia, neuralgia, back pain, arthralgia and other conditions that are attended by hyperpyretic reaction for infective and inflammatory conditions.
Contra Indications
- Paracetamol idiosyncrasy;
- Obvious kidneys and hepatic disorders;
- Blood diseases.
It is not recommended to take this preparation for pregnant patients and patients in lactation. It is also important to control Paracetamol treatment for Gilbert's syndrome (constitutional hyper-bilirubinemia).
Application Field and Dosing
Adult patients and teenagers with the body mass over 60 kg usually take Generic Paracetamol in the dose of 500 mg. The pills are taken before meal 3-4 times a day with the interval in 4-6 hours. The maximum dose: momentary - 1 gram, daily - 4 grams. The preparation in form of soluble tablets is prescribed for kids and adults over 15 years with the body mass over 50 kg.
The treatment therapy with Paracip in form of antipyretic agent lasts no more than 3 days, in form of pain reliever - no more than 5 days. It is important to consult the doctor to prolong treatment. Hepatic and kidneys disease needs 8 hours treatment-free period. The maximum daily dose is 1500 mg.
Side Effects
Generic Paracip therapeutic dose is well-tolerated:
- Gastro-intestinal system: sickness, stomachache, hepatic disorders;
- Allergic reactions: rash, urticarial fever, angioedema;
- Urinary track system: kidneys disorders;
- Hematologic system: anemia, granulophtisis, thrombopenia.
It is necessary to stop preparation and call for doctor if you noticed at least one of these symptoms.
Warning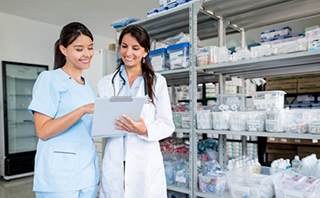 It must be carefully taken by patients, suffering from hepatic and kidneys diseases. There is a risk to develop hepatotoxic effect if you take Paracetamol all together with barbiturates, dipheninum, carbamazepine, rifampicin, zidovudine and other inductors of microsomal hepatic enzymes. To prevent toxic hepatic damage, it is not recommended to take Paracetamol with alcohol.
Drug Interaction
If you buy Generic Paracetamol to take it in combination with cytochrome inductors ?450 (phenytoin, alcohol, barbiturates, rifampicin, phenylbutazone, antidepressant drugs, combined oral contraceptives) there is a big risk to increase producing of hydroxylate toxic metabolite N and hepatotoxic Paracetamol effect.
Alcohol increases Paracetamol toxic effect to pancreas. The pain drug amplifies the effect from alcohol and central nervous system suppressors. It potentiates hematotoxic effect from chloramphenicol. The preparation suppresses uricosuric action.
If you take pain drug all together with myotropic antispasmodic drugs (drotaverine, papaverine, pitofenone) and m-cholinoblockers (fenpiverinum bromide, platifillin, atropine), choletyramine, there is a suppression of Paracetamol absorption.
If you take pain drug all together with pro-kinetic medications, erythromycin, there is a risk to fasten Paracetamol absorption. Barbiturates suppress Paracetamol pyretic effect. If you take pain drug all together with cholestyramine, cimetidine, omeprazole, there is a risk to suppress Paracetamol absorption. There must be 2 hours interval between drug administrations.
Special Indications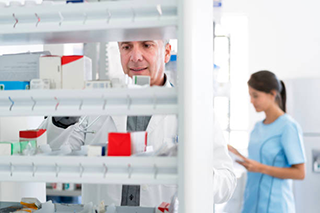 It is not recommended to order Paracetamol for pregnant women or women in lactation. If there is need to take pain drug for lactation patients, it is important to stop breast feeding for the period of therapy. The pain pills are not recommended for children before 6 years old.
If there is need to take this medication for long period (over 5 days), it is important to control hepatic functions and peripheral blood every week. There is a possibility to have wrong laboratory results in form of glucose escape and glucose profile if you are on Paracetamol treatment.
Generic Paracetamol makes no influenced over the transportation and transport driving. There is no danger to drive a car or other vehicle in the period of treatment therapy.
Overdosing
There is a risk of overdosing if you take daily dose of 10grams per day (more than 140 mg kg per day for ids). Patients, suffering from alcoholism, hepatitis, can feel Paracetamol toxic effect in dose of 2,5-4,0 grams per day.
The symptoms of overdosing:
Intoxication period has 3 main stages: the first stage lasts for 12-24 hours to be characterized by dyspeptic disorders, irritable bowel syndrome, vomit, sickness, sweatiness. The second stage lasts for 2-3 days to be characterized with vomit, sickness, increased bilirubin, transaminase.
The third stage of overdosing lasts for 3-5 days to be characterized with deep progressive hepatocytes necrosis, unstoppable vomit, hepatitis, increased transaminase, bilirubin and prothrombine index move than 2,5. There are hepatic disorder characteristics, hypoglycemia, encephalopathy, mental block. There is also a risk of kidneys disorders and myocardiodystrophy. Treatment consists in stop taking medications. It is also necessary to get stomach lavage and bulk cathartics for stomach and bowel.
Where to Buy Generic Paracip (Paracetamol) Online?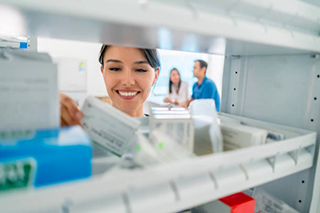 The drug can be safe if you take it in right way. Paracetamol is non-prescription preparation. In short, it does not need special prescription to buy it online in the most of world countries. There is an opportunity to buy Generic Paracetamol in a combination with other pain killers like caffeine or ibuprofen. You can also combine this drug with codeinum from cocodiamine or other codeinum preparation. You need no recipe for any Paracip combination if you shop online.
Rxshop support clients just with high quality original drugs and generics. Our company is legal pharmacy that meets high standards and regulations. The main advantages you get by shopping online are: special prices, best drugs and generics, no prescription, 100% anonymous shipping, FDA approved medications, clients support service, fast worldwide shipping, warranty terms and regulations.
Generic Paracip (Paracetamol) Shipping by Rxshop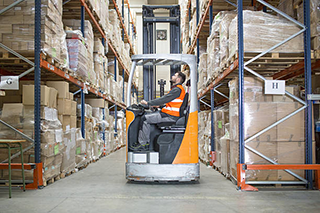 You can order Generic Paracip online. Your order can be tracked on usps.com or another postal services that are available on your territory. USA shipping via USPS is available for American citizens. Anyway, there is always an opportunity to make orders from different countries. Rxshop advantages consist of: worldwide shipping with track, money back, special prices, safe and fast internet order and shipping, no prescription.
It is very important but you pay nothing to participate in Rxshop shipping program and you can stop anytime you like. The process of signup is simple and free. What is more, the process of making order, signing up and shipping is available for different countries and different i-providers. Have any doubts about the preparation you are going to order? Have any doubts about the paying system or delivery service? Need consultation? Online specialists are ready to give you free online consultation to approve or check your position.
Free prescription
Our doctor prescribes Paracip online for free, and there is no doctor's consultation fee.
Discrete packaging
All orders of Paracip arrive in discrete unmarked parcels. We leave the shipment description blank.
Paracetamol (Paracip) Reviews:
Common drug rating:
5.00
/ Total votes:
1
Hello Ladies And Gentlemen,

I wonder if you deliver to China
As it is not possible to buy Paracetamol- based
medications here.

We live in Shanghai

Yes, we do ship to China. You can buy online Paracetamol and we will ship to Shanghai with no problems.