What is Vasotec? How to Treat with Generic Enalapril.
Drug description:
Generic Vasotec is a name used for all drugs that are based on Enalapril and identical to the brand-name medication Vasotec. The medications are used for the treatment of hypertension, congestive heart failure, left ventricular function violation, and cardiac ischemia. However, your doctor can decide that the drug would be also suitable for other conditions. Generic Vasotec can be used in children and people with mild to moderate kidney dysfunction but cautiously and with frequent checkups. The medication is contraindicated during gestation, breastfeeding, and for people with severe kidney function impairment. Read further to find out more details about the medication use, regular dosages, contraindications, interactions with other drugs, and so on.
Analogs:
Dilpril, Dilvas, Minipril, Bonuten, Gadopril, Kinfil, Vaseretic
Actual product may differ in appearance from image shown.

More facts about
Generic Vasotec (Enalapril 2.5 mg)

:
Generic Vasotec (Enalapril 2.5 mg)

guide:
What is Generic Vasotec?
Generic Vasotec is a medication, or more correctly, medications that are identical to the brand medication known in the U.S. as Vasotec. These drugs are sold and used all over the world under different trade names but all of them are identical to the named medication. They are based on the active substance Enalapril, an angiotensin-converting enzyme inhibitor used for a variety of cardiovascular and heart conditions.
When should you think about using Generic Vasotec?
The best time to buy any generic medication is when your doctor prescribes you a certain drug and you want to find its analog cheaper. You can buy Generic Vasotec for the treatment of hypertension, congestive heart failure, and left ventricular dysfunction. However, you doctor may consider that you need this medication for another condition.
Be careful using the medication for the listed conditions if your doctor didn't prescribe you this particular drug. Some conditions names may sound similar but require absolutely different treatment. Therefore, in order to be sure that the medication would be suitable for you, ask your physician or cardiologist whether the drugs based on Enalapril are used in the condition you have.
How should you take the drug when you order Generic Vasotec online?
Obviously, when you buy Enalapril it is better to use the drug as your doctor prescribed you as he or she can not only choose a dosage for a condition that you have but also take into account your other conditions, allergies, age, and so on to adjust the dose correctly.
As for the difference in use of the brand and generic medication – you should follow the prescribed regimen regardless of the trade name of the drug if the active substance is Enalapril and the dosage per pill corresponds with your doctor's instructions.
In this section of our article we provide the dosage recommendations that are listed in the instruction for the medication.
Use in adults:
- The therapy of hypertension is started with 5 mg of Enalapril taken in one dosage a day. If the dosage is well tolerated, it can be increased to 10, and subsequently even to 40 mg if no desirable effect is achieved. High dosages can be divided into two intakes.
If the drug is prescribed along with diuretics, the starting therapeutic dosage is 2.5 mg a day.
- The treatment of congestive heart failure is started with 2.5 mg a day. The dosage can be increased if the drug is well tolerated and the desirable effect is not achieved to 20 mg divided into two intakes. The maximal dosage for this condition is 20 mg taken two times a day (40 mg a day).
- The therapy of left ventricular dysfunction is started with 2.5 mg a day. The optimal dosage is 20 mg a day taken in two divided intakes. The dosage should be gradually increased over a period of a few days or weeks and only if no adverse reactions occur.
- The treatment of cardiac ischemia is made with the use of 10 mg per day in a single or two intakes. Dosage adjustments should be made by a doctor based on the patient response.
In children:
The drug is suitable for hypertension treatment in children aged from one month and upwards. The starting dosage is 0.08 milligrams per kilogram of the body weight in a single or two intakes. The maximum dosage is 5 mg a day. The dosage can be adjusted upon the consultation of a pediatrician.
Dosage adjustments of Vasotec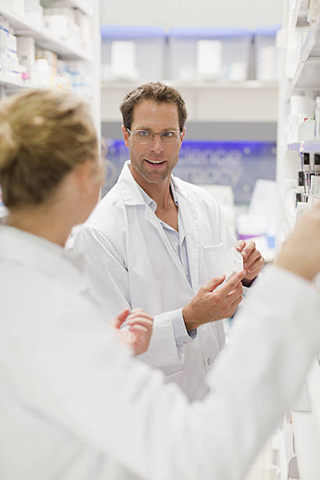 People with kidney failure and creatinine clearance of 30 ml per minute or more should start the therapy with 2.5 mg per day. If the drug is well tolerated, the dosage can be subsequently increased up to 40 mg a day in two separate intakes.
The safety of the drug isn't studied in people with creatinine clearance less than 30 ml per minute.
How does Enalapril act? What is its mechanism of action?
Before you buy Vasotec, you may want to know how the drug renders antihypertensive and other effects. Here we explain its mechanism of action in a simplified form. If you need more detailed information, please refer to the instruction or drug encyclopedia.
The antihypertensive effect of the drug is due to the suppression of the activity of angiotensin-converting enzyme which is responsible for angiotensin (natural substance found in the body) transformation into an active form which causes blood vessels narrowing. The drug also activates kinin and prostacyclin (natural substances found in the body) which contribute to the widening of the blood vessels, thus, reduced blood pressure in them.
Vasotec also lowers pre- and afterload on the myocardium in heart failure, improves blood circulation in the small circle of blood and function of respiration, improves the blood circulation in the kidneys, and renders a mild diuretic effect.
What are possible adverse reactions of Vasotec pills?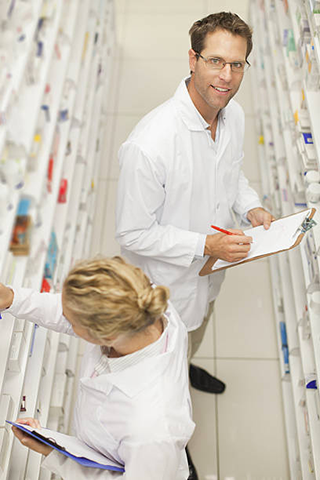 Before you order Generic Enalapril, you should be ready that the therapy with the medication can cause adverse reactions. It doesn't mean that they will necessarily occur yet you need to be aware of them and know how to react if they occur.
The most common adverse reactions caused by the medication use are the same as with other antihypertensive medications such as dizziness, headaches, hypotension, diarrhea, nausea, muscle cramps, skin allergic reactions, and edema (swelling).
Who should not use the drug?
Do not buy Generic Vasotec if you are pregnant or breastfeeding, have allergy or intolerance of any angiotensin-converting enzyme inhibitor, or suffer from severe kidney or liver impairment.
What drugs are incompatible with Vasotec (Enalapril)?
Some medications negatively interact with the active substance of the antihypertensive drug, Enalapril, and therefore are not advised to be combined with it:
- The drug enhances the effect of ethanol (alcohol) and slows down the excretion of Lithium causing its elevated levels occurrence in the body and increased toxicity.
- Vasotec lowers the effect of the medications that are based on Theophylline.
- Antihypertensive action of the medication is lowered by nonsteroidal anti-inflammatory drugs and estrogens.
- Antihypertensive action is enhanced by the use of diuretics and other medications used to lower blood pressure, anesthetics, and alcohol.
- Potassium-sparing diuretics and any drugs or supplements that contain potassium or contribute to its retention in the body increase the risk of hyperkalemia development.
- The risk of neutropenia and/or agranulocytosis increases in combined use of Enalapril with drugs used to depress bone marrow.
- Hematotoxicity of the drug is elevated in combined use with immunosuppressants, allopurinol, and cytostatics.
What should you do in an overdose with Vasotec (Enalapril)?
The treatment of an overdose requires medical assistance as it may cause myocardium infarction, acute cerebral circulation violation and thromboembolic complications. If you overdosed but do not experience any negative symptoms yet - call your local poison center helpline. If the symptoms such as dizziness, fainting, general weakness, and other occur, seek immediate medical assistance.
What is the difference between the brand Vasotec and generic?
There is no difference in the drugs effect and safety. They have different names and prices but the composition of the drugs is the same. Therefore, you don't need to pay more money just for a recognizable name on the package of pills.
Where to buy Generic Vasotec?
The best place to get the medication from is our online pharmacy. First of all, we sell qualitative medications at affordable prices without overpricing them as the U.S. pharmacies do. Secondly, almost all medications are sold with a prescription only in the U.S. while in other countries they can be easily bought over-the-counter which is why we also send antihypertensive drugs without checking your prescription. It is a wise decision to order Vasotec from our online pharmacy, you can save both on the visits to your doctor and the drug itself without compromising the quality of your treatment.
Vasotec (Enalapril) shipping options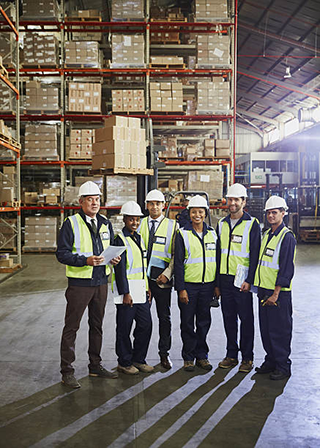 We have two shipping options available for any country of the world – express and standard. Naturally, standard shipping is cheaper but it can take up to a month so make sure to order pills in advance to get them right on time when your previous batch of pills ends. If you want to save even more, buy pills for $170 or more and we will ship your order for free!
Free prescription
Our doctor prescribes Enalapril online for free, and there is no doctor's consultation fee.
Discrete packaging
All orders of Enalapril arrive in discrete unmarked parcels. We leave the shipment description blank.
Vasotec (Enalapril) Reviews:
Common drug rating:
5.00
/ Total votes:
1
Excellent to do business with! Thank you!