What is Aldactone? How to Treat with Generic Spironolactone.
Drug description:
Generic Aldactone (Spironolactone) is a drug used for blood pressure lowering as well as swelling reduction in numerous conditions including congestive heart failure, liver cirrhosis, hypokalemia, and others. The medication can be used both by adults and children. The dosages are selected individually and are adjusted based on the effect achieved. It is preferable to adjust the dosage so that you take the minimum effective dosage to avoid adverse reactions. People with severe kidney conditions are not recommended to use the drug or if there is a necessity, a dosage adjustment and frequent tests are required. The medication should not be used if you have allergy to one or several pill's components or in combination with certain medications (see the list below). We offer you to buy brand-name drug or generic without prescription but strongly advise you to consult your doctor first before you make the purchase.
Generic name:
Spironolactone
Analogs:
Abbolactone, Acelat, Aldace, Aldactazide, Aldactide, Alderon, Aldopur, Almatol, Altex, Aquareduct, Deverol, Diatensec, Dira, Duraspiron, Espironolactona, Euteberol, Lacalmin, Lacdene, Laractone, Melarcon, Nefurofan, Osiren, Osyrol, Sagisal, Sincomen, Spiresis, Spiridon, Spiroctan, Spiroderm, Spirolactone, Spirolang, Spirolone, Spirone, Spironolactonum, Sprioderm, Supra-puren, Suracton, Uractone, Urusonin, Verospirone, Xenalon
Actual product may differ in appearance from image shown.

More facts about
Generic Aldactone (Spironolactone 25 mg)

:
Generic Aldactone (Spironolactone 25 mg)

guide:

Generic Aldactone (Spironolactone) is a medication used for a variety of heart, kidney, and liver-related conditions in which fluid build-up and increased blood pressure occur.
When should the drug be used?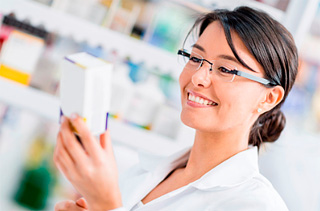 The drug is prescribed in a variety of conditions:
- Essential hypertension (as part of combination therapy);
- Edematous syndrome with chronic heart failure (can be used as monotherapy and in combination with standard therapy);
- Conditions in which secondary aldosteronism is present, including cirrhosis accompanied by ascites and /or edema, nephrotic syndrome, and other conditions accompanied by edema;
- Hypokalemia and hypomagnesemia (as an aid for its prevention during treatment with diuretics and when other methods of correction of the potassium level cannot be used);
- In primary hyperaldosteronism (Connes syndrome) the drug is used for a short preoperative course of treatment;
- For the diagnosis of primary hyperaldosteronism.
The medication is also used off-label for such conditions as andrigenic alopecia, excessive hair growth, acne, and seborrhea due to its effect on testosterone and dihydrotestosterone.
How does Aldactone (Spironolactone) act?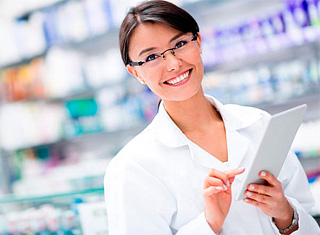 In the distal sections of the nephron, Spironolactone inhibits the retention of sodium and water by aldosterone and suppresses the potassium-releasing effect of aldosterone, reduces the synthesis of permeases in the aldosterone-dependent region of the collecting tubules and distal tubules.
By binding to aldosterone receptors, the drug increases the excretion of sodium and chlorine ions and water in the urine, reduces the excretion of potassium ions and urea, and reduces the acidity of urine.
The increased dieresis (urination) causes a blood pressure lowering effect, which is not constant. The maximum effect is observed within 7 hours after the capsule intake and lasts for not less than 24 hours. Diuretic effect starts to manifest on the 2-5 day of the therapy.
How to use Generic Aldactone (Spironolactone)?
The drug is taken by mouth. The prescribed daily dosage is taken either in one or two intakes after a meal. The first dosage if you divide it into two intakes or a single daily dosage is taken in the morning. The length of the treatment course is selected individually and in some cases can last for several years during which a patient should take the medication in the minimum effective dosage. Moreover, a regular monitoring of electrolyte composition of blood plasma and renal function should be made.
The regular dosages for the different conditions are the following:
- Primary hyperaldosteronism: in preparation for surgery the drug is used in a dosage of 100-400 mg per day day.
In case the surgery is impossible, the drug can be used for a long time as maintenance therapy in the lowest effective dosage which is selected individually. In this case, it is recommended to lower the initial dosage every 14 days till the minimum effective dosage. In the long-term treatment, it is preferable to combine Generic Aldactone use with other diuretics to reduce the manifestations of side effects.
- Congestive heart failure, edema caused by nephrotic syndrome: you should buy Generic Aldactone (Spironolactone) and use it 100 mg a day either in one or two intakes. However, in some cases doctors recommend lower or higher dosages in the range between 25 to 200 mg a day.
- Essential hypertension (elevated blood pressure): the initial daily dosage is 50-100 mg a day taken in one or two intakes along with other medications to lower blood pressure. The treatment should be not less than 2 weeks because only at the end of this period the maximum effect is achieved. Subsequent adjustment of the dosage is made based on the effect achieved.
- Liver cirrhosis accompanied with ascites and/or swelling: if the ratio sodium/potassium in urine is >1, the initial daily dosage is 100 mg per day. If the ratio is <1, the dosage is 200 mg a day.
- Hypokalemia: the drug is used in a dosage of 25-100 mg a day for patients who do not get enough potassium from nutritional supplements or from other methods of potassium replacement therapy.
The medication can be used in children. The dosage is 1-3 micrograms per kilogram of the body weight administered in one or two intakes. In combination therapy with other diuretics, the daily dosage is 1-2 micrograms per kilogram of the body weight. Children younger than 3 years of age are administered chopped pill with water (in a form of suspension).
Elderly patients are advised to use the drug in reduced dosages with the gradual increase of the dosage till the minimum effective dosage.
Whom the drug is contraindicated?
You should not buy Generic Aldactone (Spironolactone) and use it if you have allergy to the active or auxiliary substances from the pills. The drug is also contraindicated for people with acute renal failure, severe renal dysfunction, anuria (nonpassage of urine), hyperkalemia, hyponatremia, and Addison's disease.
What side effects can Aldactone (Spironolactone) cause?
As other medications, the use of Aldactone can cause certain adverse reactions such as arterial hypotension, arrhythmia, leukopenia, thrombocytopenia, megaloblastic or aplastic anemia, eosinophilia, headaches, sleepiness, dizziness, paralysis, lethargy, confusion, nausea, vomiting, diarrhea, constipation, gastritis, hepatitis, muscle cramps, and others.
As you can see, the effects are quite versatile. Though they rarely occur, in case you experience any discomfort after taking the first pill, inform your doctor and ask him or her what should you do to eliminate the negative consequences of the medication use.
With what medications the drug should not be combined?
If you combine the medication with other drugs aimed at the blood pressure lowering, you can suffer from extremely lowered blood pressure.
In combination with Potassium-sparing diuretics, potassium preparations, angiotensin II receptor blockers, aldosterone receptor blockers, anticholinesterase agents, tacrolimus, and cyclosporine there is a high risk of hyperkalemia development.
With nonsteroidal anti-inflammatory drugs increases the risk of hyperkalemia and renal insufficiency.
With lithium-containing medications, increases the risk of intoxication as a result of lowered renal clearance.
There are other medications with which Spironolactone's effect will be either lowered or amplified or additional adverse effects can occur. Therefore, before you buy Generic Aldactone (Spironolactone), make sure to tell your doctor about all drugs that you use or plan to use so he or she would advise you which ones are compatible with the drug and from the use of which you should refrain.
What should you do in the overdose with Aldactone (Spironolactone)?
The typical symptoms of the drug overdose are sleepiness, tiredness, confusion, and electrolyte disturbances.
The only treatment is symptomatic therapy. It is necessary to maintain the water-electrolyte and acid-base balance which is achieved with diuretics that cause potassium excretion, parenteral administration of glucose with insulin, in severe cases hemodialysis is performed.
Is there a difference between the brand-name drug and the generic?
The drugs are identical. They have different names because their manufacturers have to register the new names but the formula and composition are the same.
Where to buy Aldactone (Spironolactone)?
The best way to get the drug at the lowest price and enjoy the same effect is to order it online from our online pharmacy. We sell both brand-name medication and its generic versions at the prices lower than the U.S. pharmacies offer. We also do not ask you to provide us with the prescription from your doctor because we are located in the country where the drug is sold over-the-counter.
Aldactone (Spironolactone) shipping by Rxshop
We strive to ship our products quickly. There are two options: standard shipping and express. The standard shipping is cheaper but lasts from 14 to 25 days. Express shipping usually takes from 7 to 12 days during which you can track your order.
If you order pills for $170 or more, you can enjoy free shipping to your doorstep. More about our shipping policy you can find out from the corresponding section of our online drugstore or contacting our customer support managers via online chat or toll-free call.
Free prescription
Our doctor prescribes Spironolactone online for free, and there is no doctor's consultation fee.
Discrete packaging
All orders of Spironolactone arrive in discrete unmarked parcels. We leave the shipment description blank.
Aldactone (Spironolactone) Reviews:
Common drug rating:
5.00
/ Total votes:
2
My order arrived quite fast.
I used Aldactone 25 mg from RXshop 3 times. All the medications arrived timely. The meds worked good. Yes, I recommend the drug and the company.