What is Lotensin? How to Treat with Generic Benazepril.
Drug description:
Lotensin and its generic versions are identical drugs based on Benazepril. They help to manage blood pressure and maintain a healthy heart in a number of conditions, including congestive heart failure and kidney function disorders caused by diabetes type 2. The drugs are allowed to be used by people with mild to moderate liver and kidney impairment yet are contraindicated for pregnant women and some other groups of patients. The drug is even allowed to be used in children and in some cases in women who breastfeed. To get a complete picture about the medication, read the article below and consult our pharmacists if you feel that you need to clarify any details before you start using the preparation.
Analogs:
Benace, Briem, Cibacene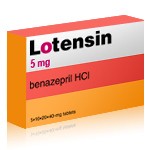 Actual product may differ in appearance from image shown.

Generic Lotensin (Benazepril 5 mg)

guide:
More facts about
Generic Lotensin (Benazepril 5 mg)

:
What is Generic Lotensin?
Generic Lotensin is a preparation identical to the brand-name drug with the same name without the word "generic" before it. Generic Lotensin is a collective name for all drugs identical to the brand-name one yet all of them have their own registered names. The drugs are based on the substance Benazepril, which is an angiotensin-converting-enzyme inhibitor used for the treatment of hypertension and other blood pressure or heart-related conditions.
When should you use Generic Lotensin?
The simple answer is - when your physician or cardiologist prescribes you Lotensin. If you want to know for which conditions exactly it is used, they are: hypertension, congestive heart failure (non-acute), as a preventive measure for heart attacks and the complications of diabetes that influence kidneys.
If you are diagnosed with one of the above-mentioned condition but do not have direct indications of your doctor about the use of Lotensin, we strongly advise you to consult a specialist before you decide to buy Generic Lotensin (Benazepril).
How to use the pills when you order Generic Lotensin online?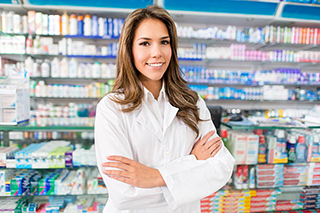 Though it is advised to choose the dosages individually based on the accompanying conditions, age, weight, and other factors, the instruction that comes with the pills provides the general dosage regimen advises which you can find below.
- The treatment of high blood pressure in adults is started with the dosage of 10 mg taken once a day. Subsequently, the dosage can be increased to 40 mg a day preferably taken in two intakes. The maximum harmless daily dosage is 80 mg. If your healthcare provider prescribes you the drug use in combination with diuretics, the starting and following increased therapeutic dosages should be cut in two. In this case, you should buy Generic Lotensin (Benazepril) in the lowest dose of the active substance per pill, 5 mg, to avoid the need to divided higher dosed pills manually as you can get the wrong amount of the active substance per intake.
- The treatment of high blood pressure in kids is started with 0.2 mg per kilogram of the body weight if no diuretics are used along. The subsequent dosage increase should not exceed 40 mg a day or 0.6 mg per kilogram of the body weight.
Dosage adjustments
The drug can be used by patients with kidney dysfunction with creatinine clearance 30 ml per minute or more in a normal dosage. In lower creatinine clearance, the drug is not advised to be used yet if it is vital, the starting dosage is 5 mg taken once a day. Further adjustment of the dosage is made based on the tests.
How does Lotensin (Benazepril) act?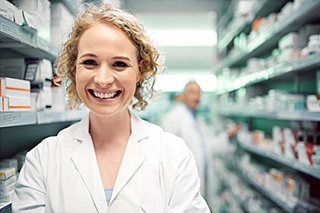 Being an angiotensin-converting-enzyme inhibitor, the drug prevents the conversion of angiotensin I to angiotensin II which is a natural substance produced in the body that causes vessels narrowing.
As a secondary action, Benazepril strengthens the plasma renin activity and elevates the secretion of aldosterone by the adrenal glands.
The drug reduces the peripheral vessels resistance and elevates the concentration of bradykinin and synthesis of prostaglandins which are natural substances responsible for local blood vessels widening.
The medication regulates the function of kinin-kallikrein system, the group of blood proteins that play a role in inflammatory responses and control the arterial pressure, blood coagulation and occurrence of the painful sensations.
What adverse reactions can Lotensin (Benazepril) use cause?
When you buy Generic Lotensin (Benazepril), you must know that you may experience certain adverse reactions such as hypotension, dry cough, pain in the chest, plaque on the tongue, tonsils and pharynx, arrhythmia, tremor, irritability, shortness of breath, exacerbation of pancreatitis, indigestion, constipation, neutropenia, agranulocytosis, allergic reactions, joint pain, swelling, and others.
In order to know how to react in the occurrence of one or another symptom, consult your doctor and ask him or her, what symptoms you should worry about and what will fade away over time.
Whom the drug is contraindicated?
Generic Lotensin is prohibited to be used by people with hypersensitivity to the drug's components, angioedema, systemic lupus erythematosus, bone marrow hypoplasia, cerebrovascular insufficiency, hyperkalemia, stenosis of the renal arteries, systemic scleroderma, with one kidney, after a kidney transplant, severely impaired liver or kidney function.
The drug is also contraindicated during pregnancy. As for breastfeeding, only about 0.3% of Benazepril is found in the breast milk, though it is still not advised to use it during lactation. But if your doctor believes that the medication use is crucial for your health, he or she can still prescribe you the drug without discontinuation of breastfeeding or recommend choosing to feed your infant with suitable baby food.
If you are unsure about your conditions or conditions that you have had, insist that your healthcare provider studies your medical history and conducts necessary tests before prescribing you the medication.
With what drugs you should not combine Lotensin (Benazepril)?
When you order Benazepril and start using it, make sure that you don't use along other medications combination with which can result in serious health damage. Here we share the most dangerous interactions but you should inform your healthcare provider about all other pills, mixtures, or supplements that you use or plan to use at the same time with the drug before starting the therapy.
- The risk of hyperkalemia rises in the combination of Benazepril with potassium-containing supplements and potassium-sparing diuretics;
- The combination with diuretics and other drugs used to lower blood pressure can result in hypotension;
- If you use nonsteroidal anti-inflammatory medications during the therapy with Generic Lotensin, you can contribute to the violation of your kidneys function and hyperkalemia.
What are the measures in the overdose with Lotensin (Benazepril)?
It is considered that an overdose of Lotensin is highly unlikable yet if it happens, you can suffer from severe hypotension, fainting, weakness, slow heart rate, and other symptoms resulting from the amplified drug action. Right after you took the pills or within 2 hours after the intake, try to induce vomiting to avoid the drug absorption. If the symptoms of hypotension still persist, seek medical assistance as the administration of vasoconstrictors intravenously can be required.
Is there a difference between the brand and generic?
There is no difference between the drugs except for the trade names they are marketed under. Generics are usually cheaper not because they are inferior but because they are made based on already developed formula and their manufacturers do not spend money on research. Moreover, they usually prefer not to advertise their drugs, which also allow them to sell them cheaper than the brand-name advertised medication with the same compound.
Where to buy Generic Lotensin (Benazepril)?
The best option is to get the preparation from an online pharmacy. For example, RXshop sells prescription drugs in the U.S. without prescriptions simply because we are located in the country where they are over-the-counter drugs. This will spare you from the necessity to go to your doctor every time you need to buy the pills. Also, we work with reliable and respectable generics makers who offer us the same medications that are sold in the U.S. at the prices 10 times exceeding our prices.
Do not waste your time looking for a better option, order Lotensin today from our online pharmacy and get your effective treatment without going bankrupt. If you are still unsure whether Generic Benazepril is the right drug for you, consult your healthcare provider or our pharmacists who will gladly explain you all the details about the pills.
Lotensin (Benazepril) shipping options
We offer you two shipping options – standard and express to any corner of the world including the U.S. Naturally, standard shipping takes longer, so if you want to save at maximum, make sure to order the pills one month before your current pack of pills ends. To save even more, order pills for $170 and you will enjoy free shipping.
Free prescription
Our doctor prescribes Benazepril online for free, and there is no doctor's consultation fee.
Discrete packaging
All orders of Benazepril arrive in discrete unmarked parcels. We leave the shipment description blank.
Lotensin (Benazepril) Reviews: