What is Lotrel? How to Treat with Generic Amlodipine and Benazepril Hydrochloride.
Drug description:
Generic Lotrel is a combination drug used for the management of hypotension. It acts both blocking calcium channels and inhibiting angiotensin-converting enzyme. The best time to start the therapy with the medication is when you have already tried to use the drugs separately yet the effect was insufficient. The drug is allowed to be used by people with moderate kidney and liver impairment but is not advised in severe organs' impairment. It is also contraindicated for pregnant and breastfeeding women. Find more detailed info about contraindications, dosage regimens, and other in the med guide.
Generic name:
Amlodipine and Benazepril Hydrochloride
Analogs:
Amace, lodipino, Briem, Cibacene, Coroval, Lipinox, Lotensin, Norvasc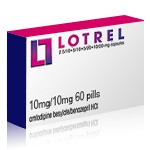 Actual product may differ in appearance from image shown.

More facts about
Generic Lotrel (Amlodipine and Benazepril Hydrochloride 5/10 mg)

:
Generic Lotrel (Amlodipine and Benazepril Hydrochloride 5/10 mg)

guide:
What is Generic Lotrel (Amlodipine and Benazepril Hydrochloride)?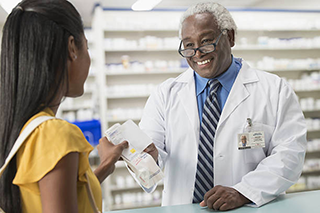 Generic Lotrel is a drug identical to the brand medication marketed in the U.S. under the trade name Lotrel which is also marketed under other names. It is based on two active ingredients Amlodipine and Benazepril Hydrochloride, and for this reason called a combination drug. The medication has a pronounced hypotensive effect and is prescribed for hypertension, i.e. constantly elevated arterial pressure.
When should you use Lotrel?
In most cases, the drug is prescribed for people who suffer from hypertension and for whom other medications for blood pressure lowering are not suitable or do not provide sufficient effect. As Lotrel is a combination drug, it acts in two separate ways to lower pressure in the arteries and other vessels without rendering diuretic effect which is a factor that can be crucial for certain groups of patients.
Separately, the substances are also used. For example, Amlodipine is used as an alone-standing drug in hypertension and coronary artery disease, and treatment of hypertension, congestive heart failure, and Benazepril Hydrochloride is used as a prophylaxis of heart attacks and renal and retinal complications of diabetes type two.
However, if you are diagnosed with hypertension but your cardiologist or physician prescribes you another medication, do not hurry to buy Amlodipine and Benazepril Hydrochloride, ask him or her whether the drug would be suitable for you or not.
How to use Generic Lotrel?
The optimal dosage is selected individually by a physician or a cardiologist considering your arterial pressure dynamics and overall health condition. Therefore, before you start using the drug, it is highly recommended to consult a specialist first. Here we are sharing with you the information that is provided in the instruction; it may be or not be suitable for you.
The starting treatment dosage when you order Lotrel is 2.5 mg/10 mg (first number is the compound of Amlodipine and the second is the compound of Benazepril Hydrochloride per pill). It is a standard dosage per pill, so in fact you need to take a single oral capsule a day. Usually, the stable blood pressure lowering effect is observed two weeks after the therapy start. If it is still insufficient, the dosage can be increased to 10mg/40 mg taken once a day. Make sure to increase the dosage gradually and only if the side effects do not occur. Higher dosages do not offer a more potent effect. Therefore, if you don't enjoy the promised improvements using the maximum daily dosage, it means that you need another anti-hypertensive preparation.
Dosage adjustments
If you suffer from any kidney disease, you must make sure before you order Amlodipine and Benazepril Hydrochloride and begin taking the pills that you have creatinine clearance more than 30 ml per minute. In this creatinine clearance rate no dose adjustment is required; if the rate is lower, the mediation is highly not advised to be used.
How does Lotrel act?
Since the pill contains two active ingredients, it's have the effects of both of them.
The substance called Amlodipine is a calcium channel blocker. It inhibits the stimulation of the cells action in the heart muscles and vessels by blocking the calcium channels and preventing the stimulation that occurs when calcium penetrates the cells traveling through these channels. It lowers the load on the heart and dilates the blood vessels, allowing blood to circulate freely.
Benazepril is an angiotensin-converting enzyme inhibitor; it does not allow angiotensin type I transform into type II which is responsible for the blood vessels narrowing. It also slows down the decay of bradykinin, a strong vasodilator which stimulates the dilation of the blood vessels through the release of nitric oxide and prostacyclin.
Whom the drug is contraindicated?
Obviously, not everyone can use the drug. Otherwise, we wouldn't need so many different medications for the same conditions as we have now at our disposal. Here we list the conditions that are indicated in the instruction that comes with the drug. If you have any of them, do not buy Generic Lotrel. If you are unsure whether the symptoms you have can be indicating that you suffer from one of the conditions in which the drug is contraindicated or not, make sure to consult your therapist or cardiologist.
The drug is prohibited to be used in angioedema or swelling of different localization including in your medical history, hypotension, severe liver or kidney failure, narrowing of the aortic heart valve, artery stenosis of the kidney arteries.
The drug is also contraindicated for people who have allergy to any of the medications from the class, Amlodipine and Benazepril separately or both.
If you are pregnant or breastfeeding and need a preparation to lower blood pressure, make sure to consult your doctor first about what are your alternatives before you order Generic Lotrel as this particular drug is contraindicated for you.
What adverse reactions can Lotrel use cause?
Any medication can cause a range of adverse effects and Lotrel is not an exception. Obviously, it is better to be prepared to the negative symptoms to be sure that you can cope with them before you buy Generic Lotrel. The most common time for the side effects occurrence is the start of the therapy when your body adapts to the effect of the medication. The best way to know how you should react to one or another symptom is to consult your physician prior to starting the therapy. The most adverse reactions include dizziness, dry cough, irregular heart rate, swelling, dyspnea, chest ache, and others.
What happens when you combine Lotrel with other drugs?
Some medications are created to be used together, they act synergistically but some combinations of drugs can cause severe or even fatal side effects. Here we list the most dangerous combinations. But even if you don't use these incompatible preparations or plan on using them, please tell your physician about all pills, mixtures, supplements, and so on you are using or plan to use while you will undergo the therapy with anti-hypertensive drug Lotrel before you order Generic Lotrel pills.
- You may suffer from the blood pressure lowered below the norm if you combine Lotrel with any other medication that also has a hypotensive effect.
- If you take nonsteroidal anti-inflammatory drugs, you will enjoy less pronounced effect of Lotrel.
- It is not advised to combine the drug with Quinidine (or its analogs), which is an antiarrhythmic agent because the medications prevent normal clearance of each other.
What should you do if you took a higher dosage of Lotrel than you needed?
The overdose, specially the one that can result in serious health damage, occurs rarely. However, if you experience any negative symptoms of hypotension, i.e. the blood pressure lowered below the norm, such as dizziness, fainting, vertigo, weakness, and others, you should seek medical assistance or consult your local poison help line to get an advise on the measures you should take.
Is there a difference between the well-known brand drug and generic?
There is no difference in the health benefits the drugs can give you. Actually, generic version is better because it is cheaper. So why would you spend more money if the composition of the pills, their effect, and safety are the same? Generics are simply made by other pharmaceutical companies who choose not to spend money on the advertising and instead make their medications affordable for a larger group of people.
Where to buy Generic Amlodipine/Benazepril Hydrochloride?
Though sometimes the preparation can be found at your local drugstores, it is still better to order Lotrel from our online pharmacy. First of all, we are able to offer you lower prices for the same drugs because we have fewer expenses being located in another country. Secondly, we are able to sell you these prescription pills without Rx because in our country they are over-the-counter pills. So don't waste your time on looking for other options. In the U.S. the prices for drugs are not properly regulated, the high prices result not from the exceptional quality of the medications but the greediness of the pharmaceutical companies that monopolize the market. You can get exactly the same drug several times cheaper from our online drugstore.
Lotrel shipping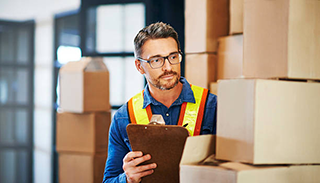 We ship the pills anywhere including the U.S. We offer you standard and express shipping with tracking numbers. You can also enjoy a free standard shipping if you meet our simple order criteria. Find out more in the FAQ section or consulting our pharmacists.
Free prescription
Our doctor prescribes Amlodipine and Benazepril Hydrochloride online for free, and there is no doctor's consultation fee.
Discrete packaging
All orders of Amlodipine and Benazepril Hydrochloride arrive in discrete unmarked parcels. We leave the shipment description blank.
Lotrel (Amlodipine and Benazepril Hydrochloride) Reviews: