R.P.G. pharmaceuticals Generic drugs
Drug manufacture link:
www.rpglifesciences.com
RPG Life Sciences Pharmaceuticals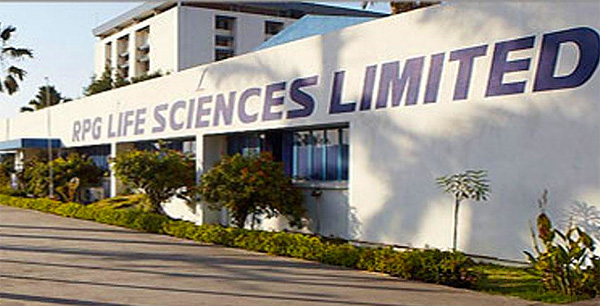 RPG Life Sciences Pharmaceuticals is a drug-making company founded in 1993 as a part of multi-brand RPG Enterprises industrial conglomerate that started its history in 1979. It is an Indian company based in Mumbai.
The company y operates locally an internationally offering its customers branded medicines, generic medications, pharmaceutical formulations, fermentation and biotechnology products, and active pharmaceutical ingredients that then become a part of a branded medication made by another company.
RPG Life Sciences Pharmaceuticals' brands have gained the high level of trust among medical specialists and patients. The satisfaction of the clients' needs is essential to the company.
The company is present in more than thirty overseas markets. It not only exports its products but enters into partnerships and joint ventures with the local companies to make the medications even more affordable. For instance, the company has a partnership for artificial sugar in the UK, nonsteroidal anti-inflammatory medications in Europe, antibiotics in Asia, and so on.
The company renders services such as marketing partnership, novel drug delivery systems development, development of non-infringing process technologies, and/or contract manufacturing.
In 2012, the company was included in the list of India's best places to work ranking by the Great Places to Work Institute.
Brief history of RPG Life Sciences Pharmaceuticals
The company begins its path in 1968 when its direct predecessor called Searle India Ltd was registered as a joint venture with GD Searle, an American company. In 1993, when the American owners of the business sold its shares to the Indian concern RPG Enterprises, the company was renamed to RPG Life Sciences Ltd.
The company was initially the business of Pharmaceuticals and Agrochemicals. But in 2001, according to the strategic development plans with the focus on focus on Pharmaceuticals, Fermentation, and Biotechnology, the Agrochemicals business was terminated.
Production facilities
RPG Life Sciences Pharmaceuticals has several production facilities in different regions. These facilities have been approved by various regulatory bodies in accordance to where the produced products will be distributed. For instance, the production facility at Navi Mumbai that manufactures Synthetic active pharmaceutical ingredients (APIs)/ Bulk Drugs by organic synthesis route is certified in accordance with the World Health Organization Good Manufacture Practice guidelines, TGA-Australia and EU GMP (Hamburg Health Authority – Germany). Besides, all facilities have independent Quality Control and Quality Assurance functions ensuring high standards of Product Quality and the APIs produced to cover a broad range of therapeutic categories.
Another production complex owned by the company is certified in accordance with the World Health Organization Good Manufacture Practice guidelines, has UK MHRA's certificate, Taiwan's TFDA certificate, is approved by the healthcare authorities of Uganda, Ethiopia, and also has TGA GMP Clearance certificate. This complex is an advanced facility that is focused on manufacturing products for regulated markets such as UK, France, Canada, Czech Republic, and other markets that the company is entering.
Research and development
The company's research and development departments are separated into API department and Formulations department. The first one is focused on the development of non-infringing process technology of Fully Synthetic API, Semi-Synthetic API and Biotechnological API (Fermentation DownStream Processing).
The formulation development is focused on the development of new regular dosage forms and novel drug delivery systems which has resulted in owning international patents which have been commercialized. For instance, Cyclosporine Microemulsion Novel Drug Delivery System developed by the company was patented in around 20 countries including the U.S. and Europe Union; Lamotrigine Mouth Dissolving tablets gained the patent worldwide and in India, and others.
Both departments are equipped in accordance with the latest industry standards and requirements and in total account eight high-end laboratories and libraries updated with the industry journals on a regular basis.
Company's products
On the domestic market, the company is represented in Gastro-Intestinal, Pain management, Cardio-vascular, and Nephrology fields. The production and distribution of these medicines are divided into four departments:
- The Main Division develops, produced and distributes branded formulations across a wide therapeutic spectrum including Vitamins, Gastrointestinal medications, Pain and inflammation management, relief from respiratory ailments and Cardio-Diabetes Management.
- Nephrocare division is focused on Chronic Kidney Disease. The Division has some landmark brands that has revolutionized the therapy in the Chronic Kidney Disease management. It is proud to have the patent brand of Cyclosporine in microemulsion technology. Nephrocare has also been the first Pharma department to launch Azathioprine domestically developed and produced in India, therefore making the medication attainable to the local population independently on imported brands.
- Neolife is a division consisting of twenty-five aspiring professionals who work on Chemotherapy, Supportive care, and Palliative care development in the treatment of solid tumors.
- LOMO division is based on two medicines: Lomotil and Lomofen which are both antidiarrheal and anticholinergic drugs used in various infectious and gastrointestinal disorders.
The overseas selling of the products by R.P.G. pharmaceuticals is also divided into divisions:
- Global Generics division works with Finished Dosage Forms in highly regulated markets such as North America, EU, and Australia.
- Rest of the World Business supplies the pharmaceutical products to markets other than USA and Europe, i.e. Africa, South East Asia, and Latin America.
Social contribution
The company plays an important role in the social life of its country by initiating and participating in various social programs aimed at the rising of overall nation's health. You can find the detailed information on the company's website.
RPG Life Sciences Pharmaceuticals products you can buy at our med store
- Generic Aldactone based on Spironolactone is a potassium-sparing diuretic, a competitive antagonist of aldosterone and other mineralocorticoids. The medication is used in essential hypertension (pathologically raised blood pressure), secondary hyperaldosteronism in liver cirrhosis accompanied by ascites and edema, nephrotic syndrome; edematous syndrome caused by chronic heart failure, hypokalemia and hypomagnesemia, diagnosis of primary hyperaldosteronism, and other conditions at a doctor's discretion. You can find this medicine at our Blood pressure medications section.
- Generic Dramamine based on Dimenhydrinate is an anti-nausea medication used for prevention or elimination of already occurred the manifestations of the sea and air sickness such as nausea and vomiting of various origins, including the symptoms on Meniere's disease, etc. You can find this medication in our Gastrointestinal medications section.
- Generic Imuran based on Azathioprine is a powerful immunosuppressive preparation with cytotoxic and cytostatic action first synthesized in 1959. Incorporating into metabolic reactions, the medication violates the synthesis of nucleic acids, competes with hypoxanthine and guanine for hypoxanthine-guanine-phosphoribosyltransferase, with the participation of which the formation of thioinosinic acid (TEC) from mercaptopurine. Currently, the medication is appointed for the treatment of prevention of transplant rejection reaction (as part of combination therapy); severe rheumatoid arthritis, systemic lupus erythematosus, dermatomyositis, nodular periarteritis, vulgar pemphigus, idiopathic thrombocytopenic purpura, acquired hemolytic anemia, gangrenous pyoderma, chronic hepatitis, and other conditions at a doctor's discretion. You can find this drug in our Other medicines section.
Please note that all drugs sold at our med store are available without a prescription but you are strongly encouraged to buy and use them only if your doctor prescribes you their use.
Top medications by R.P.G. pharmaceuticals:
Find the latest special offer from pharmaceutical companies: