Systopic Pharmaceuticals - Excellence through People and Innovation Generic drugs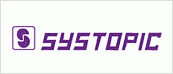 Drug manufacture link:
www.systopic.com

The drug-making company called Systopic Pharmaceuticals was founded in 1982. The company is committed to provide low-cost therapeutic solutions to all who need it through healthcare providers. It produces and markets generics, patented formulations, as well as active pharmaceutical ingredients as a contractor for larger pharmaceutical brands.
The total number of the company's employees in 2017 is 650 and is continuously growing as the growth rate of the company is higher than the average in the industry.
Systopic Pharmaceuticals history
The company was established in 1982. Already in 1989 it made a breakthrough for Indian market introducing first generic for irritable bowel syndrome. In 1994, the company started to produce the first Amlodipine-based medication in India.
Over the 30-plus years of operation, the company received multiple awards, for instance, Knack for Excellence in Pain management (1994) and others, and introduced new generics on the domestic market as well as spread their distribution to the other countries that need these essential medications at a lower price than the branded drugs. These countries include the North African states, CIS countries, European countries, and the horizons are ever expanding.
Systopic Pharmaceuticals products
The company focuses on six therapeutic areas for the development and production of their goods:
- Dermatology. The dermatology segment includes medications for skin and nail fungal infections, topical anti-inflammatory steroids, keratolytic agents, anti-acne agents, topical anti-allergy drugs, antibacterial ointments and gels, and skin-nourishing vitamins.
- Cardiology. This segment is focused on the medicines for Heart failure, hypertension, and lipid abnormalities (cholesterol levels). The company was the first to introduce Amlodipine (under Amcard brand) and Amace (CCB with an ACE Inhibitor) to Indian market.
- Diabetlogy. This segment is dedicated to the problem of diabetes. Systopic Pharmaceuticals made a significant contribution to diabetes therapy and control domestically and has introduced a range of anti-diabetic medications for the management and control of the condition as well as therapeutic products for complications that arise due to it.
- Orthopedics. This segment is focused on pain management and offers topical painkiller gels. Besides, it introduces disease modifying agents, proteolytic enzymes, and supplements containing Calcium Calcitrol with Zinc for the treatment of osteoporosis.
- Gynecology. The company was among the first Indian drug-makers to engage in the production of hormonal-based medicines for gynecology. The segment specializes on hormonal drugs, oral contraceptives, as well as drugs and supplements for pregnant women.
- Gastroenterology. This department is engaged in the development and production of medications for irritable bowel syndrome, acid-peptic disorder, and hepatoprotection (protection of the liver). Normaxin is the flagship of the company's irritable bowel syndrome medications segment. It is a unique drug that provides a triple combination of an antispasmodic, antisecretory and an anxiolytic effects. The company's combination drug Cyra-D (proton pump inhibitor Rabeprazole and dopamine receptor antagonist Domperidone) is the most preferred option in the treatment of gastroesophageal reflux accompanied by dyspepsia.
- Antihistamines (anti-allergy drugs). This segment is dedicated to production of such anti-allergy medications (generics) as Cetirizine, Levocetirizine, and combination of Levocetirizine with Montelukast. The company revolutionized the antihistamines segment with the introduction of Levosiz -10, the first global brand of Levocetirizine 10 mg to enhance patient compliance.
All products are produced in compliance with all international norms and regulations including the Good Manufacturing Practice by the World Health Organization, the FDA of the United States, and so on.
The products made by Systopic Pharmaceuticals you can buy at our med store
We work on expanding our range daily. Below you can see the products by Systopic Pharmaceuticals that we offer you today and if you don't see the medications you are interested in, contact us:
- Lotrel based on Amlodipine and Benazepril Hydrochloride is a combination drug used to manage blood pressure in hypertension if it's not adequately controlled by the use of a single antihypertensive medication. Amlodipine is a blocker of slow calcium channels of the 3rd generation that has an antianginal and hypotensive effect. Benazepril Hydrochloride is an angiotensin-converting-enzyme inhibitor that is used to treat hypertension and congestive heart failure. The active ingredients render the same effect but through different mechanisms what lowers the risk of overdose of a single substance if a patient takes increased doses. The medication can be found in our Blood pressure medications section and can be bought without a prescription but you should still consult a doctor first to be sure that this medication is safe and effective for you.
Top medications by Systopic Pharmaceuticals - Excellence through People and Innovation:
Find the latest special offer from pharmaceutical companies: