Dharam Pharma Distributors Generic drugs

Dharam Pharma Distributors
Dharam Pharma Distributors is a relatively new and still a small pharmaceutical company established in India in 2005. The company is focused on the production of generics, i.e. the medications based on active medical ingredients developed by others. The reason for generics creation is to make them more affordable for people from the developing and underdeveloped countries since the branded medicines developed in the western countries are in general more expensive.
Dharam Pharma Distributors has chosen a niche of men's health preparations and is mostly known for the generics of the drugs aimed to help men with erectile dysfunction, premature ejaculation, and benign prostatic hyperplasia. This decision to focus on a narrow field allows the company to perfect its manufacture, maintain stable big volumes of the drugs, as well as work on new formulations and delivery forms to make the use of the active easier, comfortable wherever a person who needs it is, and start rendering a quicker effect.
How is it possible that such a small company can manufacture the analogs of the well-known medicines?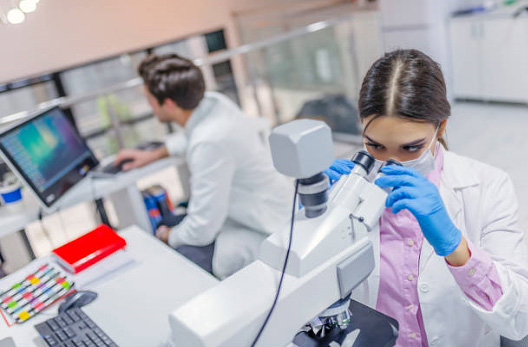 The patent protection of an innovational medication is valid for a period of time established by the law of the company it was developed in. For instance, this period of time is twelve years in the U.S., and twenty-five years in the Russian Federation.
With the expiration of the patent or other exclusive rights, legislative restrictions on the sale of the medicinal product are no longer valid. From this moment, basically, any firm that has production and research facilities to master the technology of production of a medicinal product under a condition of compliance with the patent purity of the mode of production gets the opportunity to enter the market.
In the case of Dharam Pharma Distributors and manufactured products, this is the only way the company gets the right to make generics. However, there are other possibilities; for instance, large Indian pharmaceutical companies can conclude agreements with the western companies to make generics even when the patent is still valid if it protects the production of essential and life-saving medications such as antiretroviral drugs, medications to treat hepatitis C, malaria, rabies, and so on. Dharam Pharma Distributors has the plan to extend its production and technological capabilities to start making such drugs to. From its foundation, the company already tripled production volume and extended its range of products by 15 new generics within only ten years.
Dharam Pharma Distributors products you can buy at RXShopMD.com
As we have previously said, this pharmaceutical company is focused on the production of medicines for male health mainly currently. At our men's health section of the pharmacy, you can find such drugs made by this company as:
- Tadalafil Professional 20 mg which is and Tadalafil Super Active 20 mg which are based on the same ingredient as Cialis, the popular "weekend pill" used for the treatment of erectile dysfunction in men of any age that is praised for its long-time action after a single pill intake. These are basically generics of Cialis but with more active substance per pill which is safe for men who tolerate the drug well but want to have an enhanced effect or a prolonged time of effect. Generic Cialis Soft or Tadalafil Soft is another drug identical to branded Cialis but that comes in a different formulation – soft tablets that do not require the washing down of a pill with water and have a nice fruit flavor.
- Vardenafil 60 mg is the same medication as Levitra simply made by another manufacturer. This is also a medication used for erectile dysfunction and can be used in men who are allergic Tadalafil (Cialis) or Sildenafil (Viagra).
- Vardenafil with Dapoxetine 40 mg/60 mg is a combined medication that you can use to cope both with erectile dysfunction and premature ejaculation as Vardenafil is responsible for stable erection and Dapoxetine for delayed ejaculation.
- Sildenafil Soft tabs 100 mg made by this pharmaceutical company have the same active pharmaceutical ingredient as Viagra but come in a different dosage which ensures a longer and more potent effect and the different formulation – soft tabs, that is responsible for quicker onset of the drug effect and possibility to take the pill on the go without water. It is also an amazing alternative to the regular pill for men who have trouble swallowing an entire pill.
- The combination drug Sildenafil with Dapoxetine 100/60 mg is a medication which is basically Viagra with Dapoxetine. Sildenafil is responsible for a quick and stable erection achievement and Dapoxetine for delayed ejaculation in men who suffer from premature ejaculation which is a common combination of male problems in a sexual sphere.
Top medications by Dharam Pharma Distributors:
Find the latest special offer from pharmaceutical companies: