Khandelwal Pharma Generic drugs
Drug manufacture link:
www.khandelwallab.com
Khandelwal Laboratories
Khandelwal Laboratories is an Indian-based pharmaceutical company that was incorporated in 1945. Being one of the oldest Indian drug-making companies, Khandelwal Pharma greatly contributed to the development of the internal pharmaceutical market of India introducing new formulations through generic drug licensing as well as broadened the exports of the Pharma producers.
Company's history
Khandelwal Laboratories became a pioneer of oncology (cancer) products production in India and has a dedicated formulation and active pharmaceutical ingredients facility focused on the developing countries. The cancer medications brought to the country by the company in the past are Cyclophosphamide, Cisplatin, Bleomycin - Nippon Kayaku (Japan)/Asta Medica (Germany).
It also introduced on the national market and subsequently to the new markets in other developing countries such medications as Camylofin and Methocarbamol, the medications used to treat pain and spasms; Glycopyrrolate, an anesthetic, respiratory stimulant Doxapram, iron supplements, and others.
Khandelwal Laboratories today
The company manufactures, markets and out-licenses patented Pharmaceutical Formulations, novel drug delivery systems, niche active pharmaceutical ingredients (APIs) which are a basis for the drugs and chiral intermediates. Khandelwal Laboratories also provides contract manufacturing for more than ten companies.
Currently, the company is a national leader in the production of medicines in specialized fields of oncology, antibiotics, pain and spasm management.
The company has more than 220 patents that are already granted or are pending. These patents are based on the development of novel drug delivery systems (NDDS) for already developed preparations. Some of the highlights include the patenting based on NDDS in India and other developing countries such medications as Camylofin combinations with Nimesulide/ Diclofenac, Methocarbamol combinations with Diclofenac / Nimesulide, Cefixime in a formulation that can be used once a day - CEFI OD., Cefixime + Cloxacillin + Lactobacillus - CEFI XL.
The company currently develops more novel drug delivery system (NDDS) and nano drugs which are planned to be patented in India and the developed countries: Silver Nano Gel for burns, wounds, acne etc., Gold Nano Gel for cosmetics, Dendrimers for cosmetics, antimicrobials etc., Parenteral drugs to Oral Delivery, Colon/Brain and Site-Specific Targeting cancer medications.
Production facilities
The company has four production facilities: one dedicated to oncologic treatment, other for the production of tablets and injectable preparations for other conditions, and chiral Intermediates, and bulk drug manufacturing facility that works for the drug's creation for larger brands, i.e. contract manufacturing.
Depending on for which markets the medications made at a certain facility are aimed, these facilities are approved and certified by the respective organs of the countries where they are planned to be distributed.
Research and development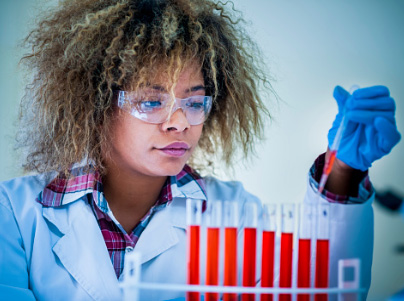 The main focus of the Research and development department of Khandelwal Pharma is on the development of novel drug delivery forms and especially topical delivery to the affected organs. For instance, the current projects include colon-targeted drug delivery anti-cancer medications such as 5-Fluorouracil, Oxaliplatin Leucovorin; colon-targeted anti Inflammatory and antispasmodic drugs Mesalazine, Corticosteroids, Camylofin, colon-targeted Anti-Protozoal Drugs Metronidazole, Tinidazole, Secnidazole. Brain-Targeted Drug Delivery research includes neurological medications, CNS Drugs, Dopamine. Site-Specific Drug Delivery systems are developed for cancer, i.e. cancer patches, bacterial infections, and other diseases.
Osmotically Engineered Systems include gastric Retention Systems, Oral Delivery of Parenteral medications, Vaccines, Peptides and other medications.
What medications made by Khandelwal Pharma you can currently buy at our med store?
- Generic Robaxin based on Methocarbamol is a muscle relaxant. It works by blocking the nerve impulses (or pain sensations) that are sent to the human brain from the affected body area. Methocarbamol is used to treat muscle spasms and pain. It is usually used together with physiotherapy and muscle rest. It can be used in painful muscle spasms and traumas. You can find this medication in our Muscle relaxers section.
Please note that all medications that we sell are available without Rx at our med store yet you need to consult a medical specialist first before you start any therapy on your own to avoid doing more harm than good to your health.
Top medications by Khandelwal Pharma:
Find the latest special offer from pharmaceutical companies: