Aventis Pharma Generic drugs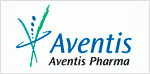 Aventis Pharma
Aventis Pharma is the pharmaceutical company that emerged as a result of multiple mergers and acquisitions between the French and German pharmaceutical companies. Officially it's operation under this name began in 1999. The headquarters of the company then was located in Schiltigheim, France.
The companies that merged to form Aventis have already built their substantial presence on the French and partially EU market of the pharmaceutical businesses, and particularly blood products, vaccines, the plant and animal health, animal nutrition, chemicals, crop protection agents and pest control products, veterinary products, and diagnostics.
Innovations implementation
In the beginning of the 21st century, the company united with US biotechnology company to work on the possibility of creation the new preparations based on the innovational science of genomics. Aventis declared that the total investment amount would be 220 millions of USD which is a record for cooperation with a biotechnology company and drug-making one.
Being one of the pioneers to use biotechnology and genomics, the company didn't stop on that record cooperation. In 2003, it started cooperation with another biotech company with the purpose of developing a cancer medication that inhibits vascular permeability factor. The substance they were working on names Regeneron, after multiple clinical trials was approved in 2012 and registered under the trade name Zaltrap.
Restructuring and acquisition by Sanofi
The company decided to reorient and cut other than pharmaceutical branches of its business in the late 2000s. It had sold the seed and pesticide subsidiaries it had made from the agriculture businesses of the companies acquired.
In 2004, Aventis merged with the French pharmaceutical concern Sanofi-Synthélabo. Then, the joint company got the name Sanofi-Aventis but in 2011, the name was shortened to Sanofi. The headquarters of the main company, Sanofi, is in Paris. The company operates on more than a hundred countries' markets.
The company today
As a part of Sanofi, the company continues to be engaged in the cutting-edge research in the various healthcare branches such as cancer treatment, cardiovascular diseases, diabetes, infections treatment, vaccines development, and so on.
By the year 2013, the company became the world's fifth-largest pharmaceutical concern by prescription sales. It is also present on the Euro Stoxx 50 stock market.
As of 2017, the Sanofi Pasteur subsidiary of the company is the world's leading producer of vaccines.
The main markets of distribution of the company's products are the U.S., South America, Asia, Europe, and others. It continuously expands its presence among countries that are not covered yet by entering cooperation with the local research, production, or full-cycle pharmaceutical companies.
Being one of the leading pharmaceutical corporations in the world, it ensures that all products it makes correspond to the highest possible quality and safety standards and besides are maximally effective.
Aventis drugs you can buy at our med store
- Allegra (Fexofenadine) is a modern antihistamine, i.e. anti-allergic drug that helps to get rid of the allergy symptoms quickly and effectively without causing the side effects typical for previous-generation drugs from this class such as sleepiness, fatigue, slow thinking, and so on. The medication is prescribed for the treatment of allergic rhinitis, allergic conjunctivitis, and urticaria. The effect of the medication is due to the inhibition of H1 histamine receptors, i.e. the receptors of the human body responsible for allergic response of the organism to an irritant. The drug was approved in 1993 and now is available without a prescription. You can buy it from our section of allergy medications.
- Amaryl (Glimepiride) is a medication with a hypoglycemic effect, i.e. lowers the level of glucose in the blood plasma. The drug is a derivative of sulfonylureas of the third generation. Its effect is due to the stimulation of beta cells of the pancreas that contributes to the mobilization and enhancement of the release of endogenous insulin. It also increases the amount of insulin-sensitive receptors in target cells and inhibits gluconeogenesis (the formation of glucose from non-carbohydrate compounds). The indication for the pills use is diabetes type two. You can find this medication from our section of diabetes medications.
- Depakote also known as Divalproex or valproic acid is an anti-seizure medication that is prescribed for epilepsy, migraines, generalized seizures, children's tics, and bipolar disorder. It allows preventing migraines and seizures associated with epilepsy through the stimulation GABA (Gamma-aminobutyric acid) mechanisms by inhibiting the enzyme GABA-transferase, which leads to an increase in GABA in the central nervous system. (GABA interferes with pre- and postsynaptic discharges, and this prevents the spread of convulsive activity.) This medication can be found in the migraines medications section of RXShopMD.com
Top medications by Aventis Pharma:
Find the latest special offer from pharmaceutical companies: