Intas Pharmaceuticals Ltd. Generic drugs

Drug manufacture link:
www.intaspharma.com
Intas Pharmaceuticals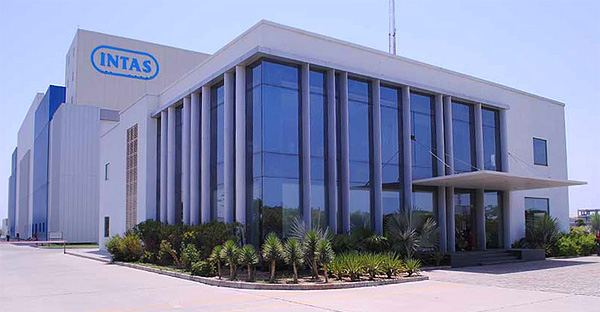 Intas Pharmaceuticals is a company established in India in the 1980s and operating internationally. It is among leaders of the industry including in formulation development, manufacturing, and marketing of pharmaceutical products and active pharmaceutical ingredients.
The company's success and continued expansion and improvement is due to the implementation of strategic steps made in the areas of production, research and development, focus on biotechnology, and creation of global presence over three decades.
In 2015, the company registered a record yearly turnover almost 800 million USD which is 21% Compound Annual Growth Rate over the last five years and is a record in the profit growth of 50% Compound Annual Growth Rate over the same period. The same year the company was ranked 10th in the Indian Pharmaceutical producers rating with 2.80% of the market share.
In the domestic market, Intas is ranked fourth in Indian Chronic Pharma Market with a market share of 5.32%. Besides, the company's products are present in the cardiovascular medications, drugs for diabetes management, gynecological diseases, and infertility, respiratory tract diseases medicines, medications for gastrointestinal tract diseases, pain management, and other therapeutic fields in a lesser degree.
On top of quickly rising domestic prominence, Intas is also present in over seventy countries of the world with well-established marketing and distribution infrastructure in markets like the U.S. and Canada, Europe, Latin America, Africa, Australia, New Zealand, Asia-Pacific as well as CIS and MENA countries.
Intas' global strategy includes partnership and cooperation with leading Global Pharma Companies for development and distribution of products as well as direct product distribution.
Intas has made a substantial commitment to its Biologics Business Unit in terms of creating state-of-art research and development department, manufacturing and marketing capabilities for its biotech portfolio. To date, Intas have eleven biologic products approved and marketed and continues its R&D activities to make biotechnological products for such areas as oncology, auto-immune diseases, nephrology, rheumatology, ophthalmology, and plasma-derived product based therapies.
The company's innovational research and development initiatives have strengthened the niche and complex product offerings in India and International markets. Commercialized in India, three pharmaceutical formulations are based on the novel lipid-based medication delivery system with studies ongoing to extend these products to International markets.
Intas has made strategic investments in ten manufacturing facilities, globally. Between them, these facilities have received approvals from various prominent international regulatory bodies, including U.S. Food and Drug Administration.
Production facilities of Intas Pharmaceuticals
The company has 9 manufacturing facilities. Seven facilities are located in India, and the rest in the U.K. and Mexico. These facilities make ready-to-use drugs but the company also has 2 active pharmaceutical ingredient plants (active components for brand medicines) and intermediate manufacturing facilities, each of which complies with the regulatory requirements in the fields in which it operates. All of these plants have received approvals from various prominent international regulatory bodies, including from U.S. Food and Drug Administration (FDA), UK MHRA, TGA, MCC, ANVISA, GCC, and others.
In December 2006, the company underwent WHO-Good Manufacturing Practice audit, to apply for approval of clinical trial of its biosimilar (i.e. the complex molecule generic) Filgrastim in Europe. In April 2007, the company obtained the approval and became the first company in India to receive such certification for biologics facility.
Each of the company production a plant is designed, furnished and ran in accordance with the highest industry standers to produce high-quality goods within defined cost and delivery schedules. These manufacturing facilities have the flexibility to operate in various dosage forms and the wide range of batch sizes. Intas' Oncology formulation facility is a world class containment facility which operates under global regulatory and safety standards. The Ahmedabad SEZ supplies generics and APIs exclusively to the U.S., Europe, and other regulated markets.
Products by Intas Pharmaceuticals you can buy at RXShopMD.com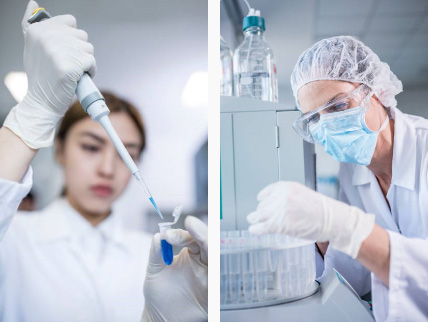 Currently, we offer you to purchase the following products made by this company:
- Generic Buspar based on Buspirone is an anxiolytics agent and is used to treat anxiety conditions of various origins, especially neuroses, accompanied by a sense of anxiety, anxiety, stress, and irritability. You can find this medication in our Other medications section.
- Generic Desyrel based on Trazodone is an antidepressant that belongs to the class of antagonists/serotonin reuptake inhibitors. Along with blocking the reuptake of serotonin and increasing serotonergic neurotransmission, serotonin receptors of the 5-HT2 subtype are strongly blocked by the drug, which explains the low probability of sexual side effects, as well as a low probability of worsening anxiety, insomnia, and nervousness as compared with SSRIs antidepressants. The medication can be appointed to be used in major depressive disorder, endogenous depression, psychotic depression, neurotic depression, somatogenic depression, depression accompanied by anxiety. You can find this drug in our Antidepressant medications section.
- Generic Eldepryl based on Selegiline is a medication by chemical structure close to ephedrine and other sympathomimetic amines but it differs in that it is a specific inhibitor of monoaminoxidase (MAO) type B. It is used in Parkinson's disease and parkinsonian syndromes of various etiology (except drug-induced) caused by the deficiency of endogenous dopamine. You can find this medication in our Other medications section.
- Generic Neurontin based on Gabapentin is an anticonvulsant/antiepileptic drug used to treat epilepsy, as well as neuropathic pain. The structure of the medication is similar to GABA, but the mechanism of its action is not associated with direct exposure to GABA receptors and is not fully understood. You can find this drug in our Anticonvulsant medications section.
- Generic Revia based on Naltrexone is an opioid receptor antagonist. The medication is used for the treatment of opioid addiction (as an auxiliary drug after the abolition of opioid analgesics), and treatment of alcoholism. Naltrexone and other opioid receptor antagonists are the drugs of choice for the treatment of opioid dependence in countries where legislation prohibits the use of opioid agonists for this purpose. You can find this medication in our Other medications section.
- Generic Rulide based on Roxithromycin is an antibiotic, the first semisynthetic 14-membered macrolide. It is a derivative of erythromycin. Structural features of the drug distinguishing it from erythromycin give it a higher acid resistance improved pharmacokinetic and microbiological parameters. The medication can be used for the treatment of infections of upper and lower respiratory tract, pharyngitis, bronchitis, pneumonia, infectious diseases based on the chronic lung obstructive disease, tonsillitis, sinusitis, otitis media, skin and soft tissue infections, urinary tract infections, sexually transmitted diseases, vaginitis, urethritis, infections of oral cavity, bone infections, meningitis, endocarditis, and others. You can find this mediation in our Antibiotic medications section.
- Generic Strattera based on Atomoxetine is a drug intended for the treatment of attention deficit hyperactivity disorder. By the mechanism of action, Atomoxetine is an inhibitor of norepinephrine reuptake. You can find this medication in our Other medications section.
- Generic Zyloprim based on Allopurinol is a drug used mainly for hyperuricemia, i.e. abnormally high level of uric acid in the blood, and its complications, such as gout, uric stone disease, urolithiasis disease, and so on. You can find this medication in our Other medications section.
- Generic Zyprexa based on Olanzapine is an antipsychotic drug (atypical antipsychotic), by structure and action, it is similar to Clozapine. It is used to treat schizophrenia and bipolar affective disorder. Has a wide range of psychopharmacological effects and has an antidepressant effect. You can find this medication in our Antidepressant medications section.
Top medications by Intas Pharmaceuticals Ltd.:
Find the latest special offer from pharmaceutical companies: