Fourrts Laboratories Generic drugs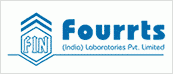 Drug manufacture link:
www.fourrts.com
Fourrts Laboratories
Fourrts Laboratories is an Indian pharmaceutical company that operates since 1977 and is mostly focused on the production of generic medicines, i.e. the analogs of the branded medicines that can be produced after the exclusive patent expires, and APIs, i.e. active pharmaceutical ingredients which are utilized for the production of medications by the large drug-manufacturers.
Currently, the company manufactures and distributes its products not only in its home county but in over forty other countries.
Today the company employs over 1500 dedicated professionals, who are well trained in every aspect of pharmaceutical Industry. It's 49th among Indian pharmaceutical companies 5th in the represented market segment. Fourrts today has a team of marketing professionals committed to take Fourrts to greater heights.
Production facilities
The pharmaceutical company has two production facilities in the south region of India with the lowest environmental pollution rate to ensure the good working and production conditions.
The company's plants comply with Good Manufacturing Practice requirements established by the World Health Organization for drug-making companies. Besides, the production lines are also approved by NAFDAC Nigeria, NDA Uganda, FDB Ghana, SGS, MOH Congo, MOH Malawi, MOH Zambia, MOH Ivory Cost, FDA Tanzania, i.e. the healthcare and medical products quality assessment organizations of those countries. This allows exporting all Fourrts Laboratories' products to these countries, and expand the distribution channels. Currently, the company also works on the expansion of the production facilities and their future approving by the regulatory organs of the most developed countries of the world such the U.S., Western Europe, Japan, and so on.
The company has diversified facilities, i.e. it has the capacities to manufacture coated and dispersible pills, oral capsules, liquid oral drugs and supplements, and topical formulations.
The company has six divisions responsible for different groups of preparations:
- Premiere Division is engaged in research and production of flagman products from such therapeutic fields as cardiology, gastroenterology, neurology, gynecology, pediatrics, and others.
- Premiere-Diabeto Division focused on diabetes treatment.
- Premiere-Gastro Division focused on gastroenterological products.
- Specialist Division is a department focused on the products for narrow specialty medical fields such as urology, infertility treatment, narcolepsy, and so on.
- Herbominerals Division is a department responsible for the development and production of herbal medications, supplement, vitamins, and so on.
-Synergy Division is dedicated to implementation of complex therapies focused not on a single problem but a comprehensive solution.
Quality control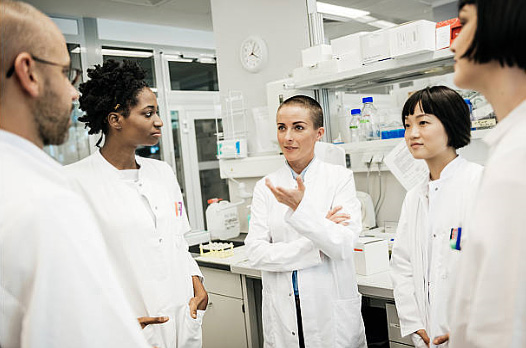 The company, as any other pharmaceutical manufacturer, is a subject to frequent audits performed by WHO, SGS, IDMA, 5S, and Ministered of health of various countries. Having stable positive audit results, the company still doesn't loose up its internal quality control and performs in-house control including regular internal quality audits. All activities are monitored by Quality Assurance department which ensures that all laid down procedures are followed in accordance with highly set quality standards.
The company's leaders believe that effective audit management system drives continuous improvement by ensuring that established product and processes quality requirements are being met continually. This uncompromising commitment for quality has paved the way for numerous Quality Excellence Awards.
Products by Fourrts Laboratories you can buy at RXShopMD.com
At the moment we offer you to buy the following Fourrts Laboratories medications:
- Generic Carafate based on Sucralfate is a medication used for the prevention and treatment of gastroduodenal ulcer. It can be used to help heal the damaged gastrointestinal mucosa due to stress or intake of NSAIDs, hyperacid gastritis, gastroesophageal reflux disease, and hyperphosphatemia in patients with uremia. The medication is included in the group of antacids and adsorbents. When it gets into the stomach, under the effect of the gastric acid, it transforms into a paste-like mass that performs the role of a tread for an ulcer. The medication doesn't suppress the gastric juice production so if you suffer from any condition that requires the medicines that have this property (antacids), you need to look for another drug at our Gastrointestinal medications section where Generic Carafate also can be found. However, please note that although we offer you to acquire drugs without prescriptions, for your own good you need to consult a specialist first.
Top medications by Fourrts Laboratories:
Find the latest special offer from pharmaceutical companies: