Lupin Pharmaceuticals Inc. Generic drugs
Drug manufacture link:
www.lupin.com
Lupin Pharmaceuticals Inc.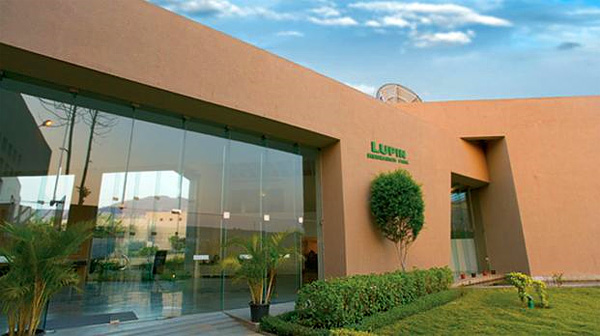 This company is one of the oldest and the major drug-making corporations of India. It was founded in 1968 by a chemist and then-associate professor at Birla Institute of Technology and Science. The founder of the company left his teaching position as he didn't find it fulfilling as he couldn't implement his practical knowledge. His first step was the employment at a pharmaceutical company then he took a loan and invested into the establishment of his own small drug-making company.
The company is named after a flower with the name Lupin that is known for being able to grow in an infertile soil and transform it into a fertile one which symbolizes the company's ability to transform its home country and the pharmaceutical industry in general to the better. Currently, the company's products are present in more than 70 markets including the markets of the developing countries.
Lupin's history of success
The local acknowledgment of the company is related to the introduction of different formulations of Cephalosporin. Some years after the medication introduction into the local market, the company received an accreditation from the UK MHRA and the American FDA (drug quality verification authorities) and became the first Indian manufacturer to export Cephalosporin-based antibiotics internationally including the developed countries.
The international acknowledgment was gained by the company since it became one of the world's largest manufacturers of anti-tuberculosis drugs. Today, Lupin Laboratories has a substantial market share in such segments as cardiovascular, diabetic, asthma, pediatrics, central nervous system, gastrointestinal, anti-bacterial, and nonsteroidal anti-inflammatory drugs segments. It also keeps an international leading position in the anti-tuberculosis and Cephalosporin antibiotics fields.
Currently, the company takes the 6th place in the ranking of Indian pharmaceutical companies by such parameters as market capitalization, revenue growth ratio, and the total yearly revenue. It is also the fourth company in the rating of the largest generic-manufacturing companies in the world.
In the national rating of India's Most Reputed Brands, the company occupied the first place.
Preparations production facilities
The company in total has eighteen production facilities for the production of its patented medications, generic drugs, and active pharmaceutical ingredients that are then used in the branded medicines of other companies. The major part of the facilities of the company is located in India but the company also has its subsidiaries in the U.S., Brazil, Mexico, and Japan.
In accordance to the international production norms, all the facilities of the company are regularly inspected, audited, and subsequently accredited by the strictest quality and compliance-control authorities such as the Food and drug administration of the U.S., World Health Organization (WHO), Medicines and Healthcare products Regulatory Agency of the United Kingdome, Therapeutic Goods Administration of Australia, Ministry of Health, Labour and Welfare of Japan, The Brazilian Health Regulatory Agency ANVISA, and Medicines Control Council Clinical Evaluation Trials (South Africa), and others depending on the country where the final goods are to be exported.
All operations, supply chain and acquisition processes are leveled with the fully-integrated commercial plan and protocols. This alignment guarantees a smooth transfer of inputs into the plants and timely output of products to worldwide customers.
The company's highly-reliable Global supply chain is one of the factors that make the company the preferred choice amongst customers. The key metrics of deliverance like OTIF (On Time in Full) has remained above 95% in the majority of the markets. This has enabled improvement in metrics like 'Forecast Accuracy', 'Requirement Vs Commitment' and 'Adherence to Plan' in the current financial year. This practice confirms the company's main credo that is that the needed medications must be qualitative, affordable, and be delivered on time. Lupin's research program covers the entire pharmaceutical product chain.
The company's R&D program is headquartered in the Lupin Research Park located near Pune that houses over 1700 scientists. Lupin's R&D covers Generics Research, Process Research, Pharmaceutical Research, Advanced Drug Delivery Systems (ADDS) Research, Novel Drug Discovery & Development (NDDD), Biotechnology Research, and others.
Novel drug discovery & development (NDDD) research branch is currently working on 11 different chemical formulations that are aimed at the treatment of specific cancer types, immunological drugs, pain management medications, and medications for metabolic disorders. These studies are currently at the Phase-II clinical studies in the regions where these products first are aimed to be marketed. For instance, immunological medications for rheumatoid arthritis and psoriasis are currently tested in Europe; endocrine (metabolic disorder medications) are also tested in Europe; Cancer therapy Phase-I trials have been successfully completed in Europe and the Phase-II study is planned to be made in India.
The company believes that without continuously investing in research including the investment in advanced laboratories and new talents it is impossible to keep up with the new globalized market requirements and needs. Therefore, in 2017, it additionally invested in its Research and development 93 million USD which is around 14% of the company's global revenue.
To date, the company has registered 2837 patents for its novel drug delivery systems and novel drug discovery & development new medications (new drugs).
Social contribution
Besides multiple standard charitable programs such as helping regions in force majeure, Lupin company has established the charitable organization Lupin Human Welfare & Research Foundation thirty years ago. This organization's mission is to ensure an alternative sustainable, replicable and ever-evolving model of holistic rural development. It started with a few small rural development projects covering around thirty-five villages in Bharatpur District, Rajasthan. To date, the programs of this organization have changed the lives of over a million people in over three thousand Indian villages.
Lupin medications you can buy from our online drugstore
At the moment, we have the products of this pharmaceutical company represented in seven categories of our website.
Antibiotics:
- Generic Avelox based on Moxifloxacin is used for the treatment of susceptible bacterial infections of respiratory tract, urinary tract, skin and soft tissue infections, pneumonia, meningitis, endocarditis, bronchitis, plague, tuberculosis, anthrax, intraabdominal Infection, and others.
- Myambutol based on Ethambutol is an effective anti-tuberculosis antibiotic drug.
- Rifadin based on Rifampin is used primarily for the treatment of tuberculosis and meningitis, but it can be also appointed for haemophilus influenza, legionella pneumonia, leprosy, and other susceptible infections treatment.
Antibacterial:
- Generic Pruquin based on Prulifloxacin is a drug used for the treatment of simple cystitis and complicated lower urinary tract infections, exacerbation of chronic bronchitis, and gastroenteritis.
Antiviral:
- Rebetol based on Ribavirin is a medication used to treat hepatitis C of all genotypes. The advantage of this drug is that it treats the virus without interferon, gives fast results with minimum side effects.
Blood pressure medications:
- Generic Diovan based on Valsartan, Generic Micardis based on Telmisartan, and Generic Zestril based on Lisinopril are medications that are used to treat hypertension or elevated blood pressure and prevent related cardiovascular diseases.
- Generic Plavix based on Clopidogrel is a drug that reduces the tendency of platelets to aggregate. It is prescribed for the prevention of atherosclerotic disorders in patients who have suffered myocardial infarction, ischemic stroke or diagnosed diseases of peripheral arteries, and so on.
Cholesterol medications:
- Zetia based on Ezetimibe is indicated in high level of lipids in the blood, and especially high level of low-density cholesterol. The drug is used to prevent atherosclerosis and heart diseases.
Gastrointestinal medications:
- Generic Aciphex based on Rabeprazole is an antiulcer preparation from the group of proton pump inhibitors. The medication use is appointed in stomach ulcer and duodenal ulcer in the acute stage, gastroesophageal reflux disease. It is also used in combination therapy for the treatment of peptic ulcer of the stomach and duodenum or gastritis associated with Helicobacter pylori.
Other medications:
- Pletal based on Cilostazol is a medication from a group of antithrombotic agents that is indicated to increase the maximum painless walking distance in patients with intermittent claudication that do not have pain at rest and signs of necrosis.
All of these medicines we offer you to buy without a prescription, but we count on your responsible treatment of your health and that you won't use them without prior consulting a doctor.
Top medications by Lupin Pharmaceuticals Inc.:
Find the latest special offer from pharmaceutical companies: