MAC Labs Generic drugs
Mac pharmaceuticals
Mac Pharmaceuticals is an Indian pharmaceutical company established in 1988. The company is headquartered in Mumbai, India and specializes in the production of generic medications and active pharmaceutical ingredients that later become the basis for the branded medicines made by other drug-making companies.
In a tough competition of the Indian pharmaceutical market, the company found its niche becoming one of the favorable contractors for the production of active pharmaceutical ingredients and chemical ingredients for larger drug-making brands. Besides, the company is known for manufacturing the generics of the most needed medicines in the developing countries including novel cancer medicines, topical skin products for infections treatment, antibiotics to treat systemic infections, treatments for discoloration in vitiligo, and so on.
Production facilities
The company's production facilities are relatively small in comparison with large pharmaceutical corporations yet they are no way inferior or less advanced than the facilities of those companies are have all respective accreditation and certificates.
The production facilities are comprised of several complexes of one plant that are located 110 kilometers north of Mumbai City. The plant is certified under the US FDA & EU GMP standards which means that the products made there can be marketed in the United States and European Union.
The advantages and features of Mac pharmaceuticals production facility:
Sophisticated QA, QC and PD Lab supported with high-tech equipment.
Fully automated and electronically controlled operating system as per GAMP (Good Automated Manufacturing Practice).
Effluent Treatment Plant (ETP) with a capacity of 10,000 per day.
Total reaction capacities – 1900 liters.
A wide range of technology expertise.
Bulk Sterile products with yearly production capacity 15,000 kilograms.
Specialty in handling Temperature sensitive products through Lyophilisation Technology.
The aseptic area meets international standards with the high degree of standard seven validated Lyophilizer.
The company's production team has the capability to deliver quality products within established timelines and never fails to satisfy its customers such as Dr. Reddy's Laboratories, Cipla Limited, Takeda, Amgen Technology, Welding GmbH, Fresenius Kabi Manufacturing SA Hospira Incorporated, almost all of which are global leaders in pharmaceutical medications production.
Research and development department
The main focus of production and development of the company is the development of new active pharmaceutical ingredients, the creation of novel drug delivery systems, especially in oncology fields. We company has an innovational laboratory approved by the Indian Department of Scientific and Industrial Research.
Besides working on the formulations' optimization, Mac pharmaceuticals also works on achieving cost-efficiency through process optimization with the ability to achieve higher productivity and with fewer raw materials produce more high-quality medications. Such innovations can significantly cut the costs and make medications even more affordable.
Social contribution
The company sponsors its employees' education and upgrading of qualifications as well as participates in charitable initiatives such as providing of medications for free to people who suffered from natural disasters.
Mac Pharmaceuticals products you can buy at our online drugstore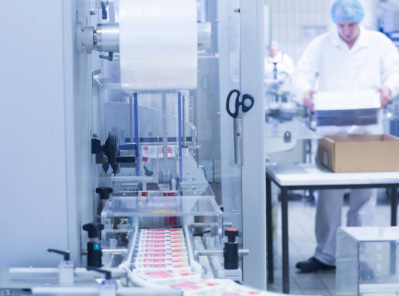 - Generic Benoquin is a topical medication, a cream based on Monobenzone 20% which is used in vitiligo, a disorder that causes skin discoloration. The cream cannot stop the discoloration. In fact, there are no products currently that can make it. But this medication is able to make the areas adjacent to the discolored areas a bit lighter as to smooth the edges of the discolored spots. You can find this medication in our Skincare medications section.
Pease consult your healthcare provider before you purchase any medication from our med store and start the therapy with it.
Top medications by MAC Labs:
Find the latest special offer from pharmaceutical companies: