HELIOS pharmaceuticals Generic drugs

Drug manufacture link:
www.heliospharma.com
Helios pharmaceuticals
Helios Pharmaceuticals Company was established in 1985 as a department of a ninety-year-old Indian private company called P.K.T.P. Private Limited. It was incorporated with the aim of focusing on three major aspects: contract manufacturing, i.e. the production of active pharmaceutical ingredients or even finished products for larger companies' branded medicines, generics production, i.e. the manufacturing of analogs of the branded drugs once the patent of the inventor expires, and production of cosmetics.
Production facility
The company has an advanced production facility in Baddi, Himachal Pradesh located forty kilometers from Chandigarh. The plant and warehouses are built over an area of 18.000 square meters. It was approved by the World Health Organization as a pharmaceutical production facility corresponding to the requirements of the Good Manufacture Practice guidelines. Currently, it also undergoes the approval process by the American FDA.
This facility is equipped to produce oral pills, capsules, and local-application preparations such as ointments, creams, gels, and lotions.
The company has a small team responsible for all processes but this technical staff is highly skillful and have years of experience in production of pharmaceutical products. In total, in production is engaged forty professionals, quality control, and quality assurance department has also forty specialists, warehouses are managed by ten specialists, Engineering and Maintenance involves four highly-skilled professionals, and Administration is done by six experienced managers.
The capacity of the production facility allows manufacturing 60 million tablets, 5 million capsules, 2 million topical-use medical products such as ointments and creams, and one million of body lotions.
The Quality Control Quality Assurance department is well-equipped with advanced analytical tools. The documentation such as SOPs, calibration and verification records are securely stored and all documented procedures are complied with strictly at all levels. The state-of-art Formulation and Development laboratory is used to work on the optimization of the existing formulations, improve processes, and for new preparations development.
Helios Pharmaceuticals is currently manufacturing APIs and ready-made products for pharmaceutical giants such as Abbott, Sandoz, Dr. Reddy's Laboratories, Sun Pharma, Alembic, Glenmark, and others. The company seeks to produce goods on third party basis for reputable pharmaceutical companies and build long-term partnerships that are mutually beneficial.
Exporting products
The company exports its products to Middle East, Africa, and South East Asia. The products sold internationally are approved by Iran, Lebanon, Tanzania, Ghana, Myanmar, Sri Lanka, and Cambodia FDA among others.
Future plans of the company include the building of new facilities, expansion of the products range and market presence, implementation of more investment in research, and participation in social contribution health and environmental programs.
What medications made by Helios pharmaceuticals you can buy at our online drugstore?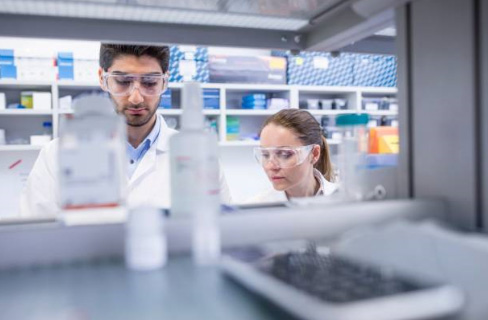 We constantly expand our product range and now we offer the following products made by this company:
- Generic Zithromax based on Azithromycin is an analog of the world's most used antibiotic of the broad spectrum, i.e. effective against a wide range of bacteria. It was discovered in 1980 and since the patent of the developer expired the same medication can be made by different drug-makers. The medication renders bacteriostatic effect in low doses, i.e. stops the growth of bacteria through suppression of the synthesis of protein, slows the growth and multiplication of bacteria, but doesn't kill it, and bactericidal effect in higher doses, i.e. kills bacteria. It affects both extra- and intracellular pathogens. The antibiotic is appointed for the therapy of infections of upper and lower respiratory tract, pharyngitis, tonsillitis, bronchitis, pneumonia, sinusitis, otitis media, urinary tract infections, infections of the skin and soft tissues, urethritis, cervicitis, Lyme disease, stomach ulcer caused by helicobacter pylori, and others. You can find this medication in our Antibiotics medications section but make sure to consult your doctor before you start taking the medication.
Top medications by HELIOS pharmaceuticals:
Find the latest special offer from pharmaceutical companies: