German Remedies Generic drugs

German Remedies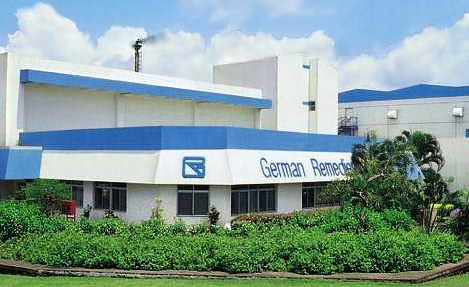 German Remedies is an Indian pharmaceutical company founded in 1949. The company was first established with the aim to enter into cooperation with German drug developing and manufacturing companies to make their generics under the license in India to make these innovational medical preparations affordable for people from the developing countries. Currently, the company makes a part of a larger pharmaceutical concern Cadila healthcare.
Company's development history
The Company entered into agreements with multiple West German companies for scientific and technical collaboration in respect of the products manufactured by the Company. In total, during its operation, German Remedies concluded agreements with over fifteen leading German drug developers and many times earned the title of a pioneer in several healthcare fields in India. Some of the company's partners who shared their technologies, know-how and the right to use their developments to manufacture medications in India are Schering AG, Berlin/Bergkamen, Schering AG, Hoehringer, Ingelheim GmbH, Novartis, and Nordmark-Werke GmbH.
Such cooperation projects lead to the introduction on the Indian market of multiple essential medications such as hydroxyprogesterone caproate (1964), a medication used to prevent premature birth developed by Schering AG, Augmentin, a wide spectrum antibiotic, anti-inflammatory drugs, gastrointestinal medications, hormonal drugs, oncologic (cancer) medicines, cardiovascular drugs, and so on.
By 2000, the company was engaged in the manufacturing of antibiotics, oral and injectable pharmaceutical drugs, pharmaceutical chemicals, topical preparations, powder, and liquids. The company had several production plants and was able to produce and distribute its products both locally and around fifteen countries. However, in 2001, the company was purchased through the acquisition of the major shares part by the fourth largest Indian pharmaceutical concern Cadila healthcare.
Being a part of Cadila healthcare
Becoming a part of a larger pharmaceutical producer the company could still produce the same medications but in larger volumes to reach more people in need. Besides, now as the capacities are extended new agreements on the manufacturing of generics are in the queue. The head company, Cadila healthcare, is a Partner of Choice for research-driven pharmaceutical giants like Abbott, Hospira, Bayer, Takeda, IDRI, Pieris AG, and Prolong Pharmaceuticals to name a few.
The products of the pharmaceutical enterprise are quite successful in the local market: sixteen of its brands made it to the Top-300 medication brands in India. But the research and endeavor to develop new medical products are not stopped there. Recently, the group launched Exemptia, the world's first biosimilar (a biologic medical product which is almost an identical copy of an original product that is manufactured by a different company) of the largest selling therapy worldwide for inflammatory arthritis. Zydus is also the only Indian drug-making company to launch its own patented new chemical entity, Lipaglyn, a new drug approved for the treatment of diabetic dyslipidemia.
Company's workforce
The research and development department of the company employs 1200 specialists who are engaged in the small molecules, biologics, vaccines, formulation development, and API process research.
The total number of the company's employees is 19.500 working at the sixteen production facilities and state-of-art research laboratories.
Business geography
Besides the local market, the enterprise runs its subsidiaries in the U.S., Europe, Latin America, and South Africa. In total, it has offices across twenty-five markets.
Social contribution
Being a large pharmaceutical manufacturer, the company acknowledges its responsibility for the improvement of the general health of the population of its home country which is impossible without raising awareness about basic healthcare and hygiene, and so on. Therefore, the company has a number of social initiatives such as rural health awareness camps, promoting preventive health care, de-addiction camps, personal hygiene camps, maternal health care programs, making available safe drinking water, programs of support to hospitals and primary healthcare centers, and so on.
The company also promotes education through its projects such as Zydus School for Excellence, Community initiatives undertaken by the students of the school, Adopting primary schools, awards and recognition for school children in the rural areas around the company's manufacturing facilities, educational programs for farmers in the rural areas around the company's manufacturing facilities, infrastructure support to primary schools, sponsorships to The Ahmedabad Management Association, Indian Pharmaceutical Association etc. through the Ramanbhai Foundation.
Products by German Remedies you can buy at our online drugstore
We continuously expand our product range with the addition of novel effective medicines and currently, we offer you to buy the following German Remedies' products:
- Generic Astelin based on Azelastine is an anti-allergy nasal spray which can be used to alleviate the symptoms of allergic rhinitis. The active substance of the spray inhibits the release of the allergy mediators involved in early and late stages of allergic reactions and therefore renders a prolonged effect. You can get this medication from our Allergy medications section.
- Diclofenac gel under the trade name Jonac is a nonsteroidal anti-inflammatory cream for topical application which is very effective and safe to use in different traumas or joints, ligaments or muscles. It can be used in the inflammation of joints, muscles, ligaments, and tendons of rheumatic or traumatic nature. The advantage of this medication is that even being a NSAID it is safe to use even in people with stomach ulcer as it doesn't penetrate the stomach yet provides a potent effect. You can find this medication in our Pain medicines section.
- Generic Estrace based on Estradiol is a hormonal preparation which is used for the therapy of estrogen insufficiency in menopause including an induced menopause, lack of menstruations, short or scanty menstruations, irregular menstruation, painful menstruation, secondary estrogen insufficiency, alopecia caused by hyperandrogenism, hirsutism in the syndrome of polycystic ovaries, vaginitis, infertility, lactation suppressing, prevention of postmenopausal osteoporosis in women, breast cancer with metastases (palliative therapy), prostate carcinoma (palliative therapy), genitourinary disorders, atrophic vulvovaginitis, urethritis, and others. You can find this medication at our Women's health medications section.
- Generic Persantine based on Dipyridamole is a drug that inhibits blood clot formation. It is used for a variety of conditions characterized by brain blood circulation dysfunction of the ischemic type, arterial and veins thrombosis, microcirculation impairment, postoperative thrombosis, or caused by viral inflectional diseases. Besides, the medication can be appointed for the dilation of blood vessels in peripheral arterial disease and coronary artery disease. The effect of the medication is due to the inhibition of the phosphodiesterase and the cellular reuptake of adenosine into platelets, red blood cells, and endothelial cells leading to increased extracellular concentrations of adenosine. You can find this medicine in our Other medications section.
- Generic Voltaren based on Diclofenac in 100 mg pills is a nonsteroidal anti-inflammatory medication that can be used in a variety of conditions as an urgency measure or a relatively long-term therapy. For instance, it can be utilized for the treatment of inflammatory and degenerative diseases such as rheumatoid arthritis, juvenile rheumatoid arthritis, ankylosing spondylitis, osteoarthritis, spondyloarthritis, osteoarthritis, spine diseases accompanied by pain syndrome; rheumatic diseases of extraarticular soft tissues, acute attack of gout, post-traumatic and postoperative pain syndromes, accompanied by inflammation and edema, gynecological diseases accompanied by pain syndrome and inflammation, as an additional remedy for severe infections and inflammatory diseases of the ear, nose and throat, pharyngitis, tonsillitis, otitis, and others. You can find this medication at our Pain medicines section.
You can buy these and other medicines without Rx from our med store but please make sure to consult a doctor first not to harm your health using the medicines unsuitable for you.
Top medications by German Remedies:
Find the latest special offer from pharmaceutical companies: