HAB Pharmaceuticals Generic drugs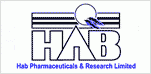 Drug manufacture link:
www.habpharma.in
HAB Pharmaceuticals
HAB Pharmaceuticals is an Indian-based pharmaceutical company that manufactures and distributes medical products including finished drugs and active pharmaceutical ingredients internationally. The company was founded in 1980 by Mr. K.K. Agarwal.
Governed by a team of experienced entrepreneurs, the company has established itself as the reputed producer of pharmaceutical formulations including oral pills, capsules, topical ointments and creams, and eye/ear drops. HAB Pharmaceuticals & Research Ltd. is one of the leading pharmaceuticals manufacturers in India. With over 35 years of experience in production, HAB had worked with all the leading pharmaceuticals companies of the country as a producer of active pharmaceutical ingredients.
Milestones of HAB Pharmaceuticals
The company starts as a contractor, a company that made drugs for other larger producers. In 1989, it managed to launch its first full-cycle production plant and gained a license to produce generics of the world-known medications. In 2001, the company went international creating partnership and opening its branches in Middle East, South Africa, and East Africa. By 2017, export of active pharmaceutical ingredients and generic medicines made up 30% of the total company's revenue.
With the high ability and good reputation, HAB has enabled it to be an exclusive representative of 10 veterinary pharmaceutical companies for export, relying on marketing ability and experience in establishing distribution networks.
HAB Pharmaceuticals Ltd. has established a strong marketing set-up that is supplemented by a wide distribution network in many international markets. All activities are centered on establishing a stronger presence in the international market.
Production facilities
Currently, the company operates two production facilities in the Northern and Western India. The total area of the facilities is about 50000 square feet. The plants are equipped with the latest appliances that ensure the highest quality of produced medications, fast implementation of the production plan, and also the safety of employees who operate the machinery. The facilities meet the international production standards such Good Manufacturing Practice established by the World Health Organization for pharmaceutical producers.
Research and development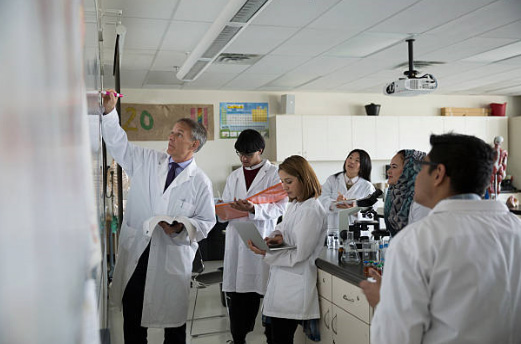 The company's research and development department is engaged in generating new small molecule preparations, i.e. the medications that are able to bind to certain, clearly established biological molecular targets, specific biopolymers, such as one or another receptor, enzyme or regulatory protein or nucleic acid, and act as an effector, changing the chemical structure, spatial conformation, activity or function of this biopolymer. The research the company performs is focused on three therapeutic areas: Metabolic Diseases, Inflammatory Diseases, and Neglected Diseases of the developing world.
Project-oriented, multidisciplinary teams that consist of chemists, molecular and cell biologists, biochemists, pharmacologists, physiologists and pharmaceutical scientists direct programs from hit to lead clinical candidates. Preclinical and early clinical developments are also carried out by the team. Its collaborative drug discovery activity generates intellectual property that will be available for licensing at any stage from clinical candidacy onward.
HAB's formulation development department has in a short span of time obtained a large number of "New Drug Approvals" (about 50) from Drug Controller General of India and is in the process of getting more New Drug Approvals.
Products made by HAB Pharmaceuticals you can buy from our drugstore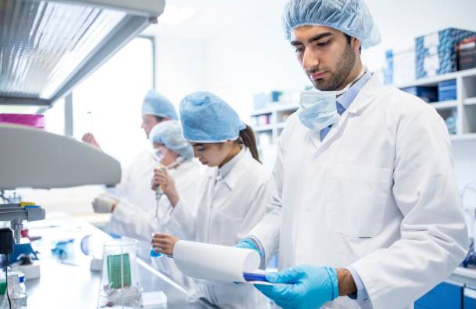 At the moment, we offer you to purchase the following medications made by this drug-making company:
- Generic Artvigil based on Armodafinil is a wakefulness-promoting agent firstly used for narcolepsy management, i.e. to help people affected with the condition to stay fully awake during the day. However, the medication had proved itself to be effective also in other diseases in which excessive sleepiness is present such as chronic fatigue, depression, obstructive sleep apnea, and others. In some countries, the drug is approved for these conditions. In others, it can be bought for such off-label uses without getting a prescription from a doctor. Besides, Generic Artvigil made by HAB is a popular cognitive function-enhancing drug, i.e. the medication that can help healthy individuals become more focused, increase their speed of thought, mental acuity, the speed of work, and so on. You can find this medication at our Anti-narcoleptic medications section but make sure to check with your doctor that you don't have any contraindications for its use before you buy the pills.
Top medications by HAB Pharmaceuticals:
Find the latest special offer from pharmaceutical companies: