Pfizer Pharmaceuticals Generic drugs
Drug manufacture link:
www.pfizerindia.com
Pfizer Inc.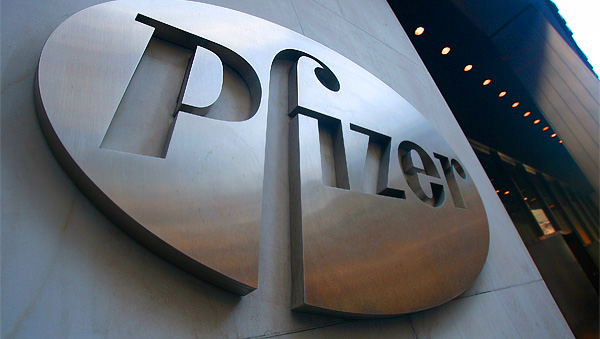 Pfizer Inc. is an American pharmaceutical company, one of the largest in the world. In fact, it takes the first place internationally by the turnover and total volume of sales. The company produces the most popular drug in the world Lipitor (liprimar, atorvastatin); this drug is used to lower the level of cholesterol in the blood, for the period from 1997 to 2012, the total sales of this medication were $ 125 billion. Also the company sells the following popular medicines: Lyric, Diflucan, Zithromax, Viagra, Champix (Chantix), and others.
Pfizer's shares are included in the calculation base of the Dow Jones Industrial Average since April 8, 2004. The headquarters of the company is located in New York, and the main research center is in Groton, Connecticut.
Brief history of Pfizer
Pfizer was named in honor of Americans of German descent Charles Pfizer and Charles Ehrhardt (from Ludwigsburg, Germany) who founded the pharmaceutical business in the building at the crossroads of Harrison Avenue and Bartlet Street in Williamsburg, Brooklyn, in 1849. They produced an anti-parasite agent called "Santonin." Their products immediately began to enjoy success. Rapid growth of the company began in 1880, when they began to produce citric acid. The company continued to buy property to expand its laboratory and factory, in a block bounded by streets: Ballet Street, Harrison Avenue, Gerry Street and Flushing Avenue. These premises are still used as auxiliary workshops. Pfizer established its administrative headquarters at Maiden Lane, 81 in Manhattan.
By 1910 (by this time the sales had reached $ 3 million), Pfizer began to be considered an expert in fermentation technology. This knowledge was used to mass-produce penicillin during the Second World War, at the request of the US government. This antibiotic was essential for the wounded soldiers of the Allied forces; soon it gained the name of "life-giving medicine". Most of the penicillin, which was obtained by the Allied forces during the landing in Normandy, was transferred by Pfizer.
By 1950, the company was represented in Belgium, Brazil, Canada, Cuba, Iran, Mexico, Panama, Puerto Rico, Turkey, as well as in the UK.
In the 80s and 90s of the 20th century, the company experienced a period of intense growth, which was associated with the invention and sales of new popular medicines.
In 2005, Pfizer was one of 53 companies that supported the inauguration of George W. Bush with a maximum amount of $ 250,000.
Mergers and further growth of Pfizer
In 2000, Pfizer merged with Warner-Lambert and acquired all the rights for the drug Lipitor (Atorvastatin). Before, this market was divided between Warner-Lambert and Pfizer. Warner-Lambert was located in Morris Plains, New Jersey, now this former headquarters has become a major base of Pfizer's operations.
Pfizer sold most of its production facilities, as well as the OTC unit (Consumer Healthcare, $ 3.87 billion in 2005) to Johnson & Johnson in June 2006 for $ 16.6 billion. The deal included such brands as Listerine, Visine, Neosporin, Zantac and Nicorette.
Parke-Davis was absorbed by Warner-Lambert in 1970, which, in turn, was absorbed by Pfizer in 2000. The headquarters of Parke-Davis was sold several years ago. Pfizer sold a huge research complex Parke-Davis to the University of Michigan in 2008 for $ 108 million.
In 2009 Pfizer acquired another giant pharmaceutical company for Wyeth $68 billion.
Reorganization and creation of divisions
At the end of 2008 and beginning of 2009, reorganization had been carried out. As a result, new business units have been created that are more clearly targeted at customers:
- Pfizer Oncology - development and implementation of oncologic (cancer) drugs;
- Emerging Markets - united emerging markets of Europe, Latin America, Africa, Middle East, and Asia;
- Established Products - drugs that have lost patent protection;
- Primary Care;
- Specialty Care et al.
In November 2008, the independent research Pfizer Regenerative Medicine Research Unit was opened, which was planned to work on studying the nature of stem cells and their potential use for the treatment of degenerative diseases.
Pfizer Drugs with the largest sales volume in 2015
- Prevnar - $ 6.245 billion (diseases caused by pneumococcal infection);
- Lyric - $ 4.838 billion (epilepsy, neuralgia);
- Enbrel - $ 3.333 billion (rheumatoid arthritis, psoriasis);
- Lipitor - $ 1.86 billion (lowering cholesterol);
- Viagra - $ 1.297 billion (erectile dysfunction);
- Sutent - $ 1.12 billion (some forms of cancer);
- Premarin - $ 1.08 billion (symptoms of menopause);
- Norvasc - $ 991 million (hypertension);
- Zyvox - $ 883 million (bacterial infections);
- Celebrex - $ 830 million (arthritic and other types of pain);
- Benefit (BeneFIX) - $ 752 million (hemophilia);
- Ibrance - $ 723 million (breast cancer);
- Pristik (Pristiq) - $ 715 million (depression).
Development plans
According to Jeff Kindler, the company's CEO, Pfizer is no longer going to depend on the success of several bestsellers. This new policy is the main reason for the acquisition of Wyeth, one of the first large companies to invest in biotechnology.
Pfizer plans focus on medications of biological origin, i.e. vaccines and medications for the treatment of Alzheimer's disease and cancer, instead of conventional drugs, such as hypocholesterolemic and hypotensive drugs, as well as antidepressants. In addition, the company intends to actively work in the markets of preparations for elderly patients.
Social contribution
In January 2017, Pfizer became part of the global therapeutic community Milner Therapeutics Consortium, whose goal is to exchange scientific data between drug manufacturers and research organizations.
The management of the company realizes that solving global problems requires global efforts. By creating partnerships with other pharmaceutical companies, governmental and non-governmental organizations, Pfizer is committed to providing an uninterrupted supply of medicines to patients around the world and helping those who need them, regardless of income level.
The organization of the grant distribution of pharmaceuticals, the financing of educational and research programs, the construction of medical infrastructure facilities are the real steps by which the company expands patients' access to quality medicine and tackles the global health problems facing modern society.
Today, Pfizer's largest business is Enabling Global Access and Enabling Global Health.
Pfizer medications you can buy at our online drugstore

- Chantix or Champix based on Varenicline was created by the pharmaceutical company Pfizer. The first sales began in 2006. Champix is used as a smoking cessation aid. The medication's effect is due to the binding to neuronal nicotinic acetylcholine receptors of the brain for which he is a partial agonist, that is, simultaneously exhibits agonism (but to a lesser extent than nicotine) and antagonism in the presence of nicotine. You can get this medication from our Stop smoking medications section.
- Cleocin based on Clindamycin is a semisynthetic antibiotic of the group of lincosamides, an analog of lincomycin, which practically displaced it in most countries due to an improved pharmacological profile. The medication is appointed for the therapy of bacterial infections of respiratory tract, pneumonia, tonsillitis, pharyngitis, skin and soft tissue infections, urinary tract infections, bone and joint Infection, osteomyelitis, and so on. You can get this medication at our Antibiotic medications section.
- Ilosone based on Erythromycin is a first macrolide antibiotic that is used for the therapy of bacterial infections caused by susceptible pathogens: diphtheria, pertussis (including prophylaxis), trachoma, brucellosis, legionnaires, erythrasma, listeriosis, scarlet fever, amoebic dysentery, gonorrhea, and others. You can get this medication at our Antibiotic medications section.
- Lopid based on Gemfibrozil is a hypolipidemic agent, i.e. a medication that reduces the lipid content in the blood by means of reducing the very low density lipoprotein content in the blood of patients with hypertriglyceridemia. The medication is prescribed to be used in people with hypertriglyceridemia with resistance to a curative diet and other lipid-lowering drugs. You can find this medication in our Cholesterol medications section.
- Minipress based on Prazosin is a hypotensive alpha-adrenergic blocking drug used in hypertension and congestive heart failure. In contrast to conventional a-blockers, Prazosin, as a rule, does not cause tachycardia. You can find this medication in our Blood pressure medications section.
- Provera based on Medroxyprogesterone is a medication that is used for contraception, especially in women of late reproductive age; inoperable, recurrent and metastatic endometrial carcinoma and kidney (additional palliative therapy), hormone-dependent forms of recurrent breast cancer in postmenopausal women, secondary amenorrhea, dysfunctional uterine bleeding, premenstrual syndrome, vasomotor symptoms during the menopause, endometriosis, diagnosis of primary and secondary amenorrhea, prevention and treatment of osteoporosis in the postmenopausal period, prevention of endometrial changes during replacement therapy estrogens in postmenopausal women, and so on. Please note that these conditions require different formulations of the medication. Consult your doctor before you order the drug and start using it. You can find the medication at our Women's health section.
Top medications by Pfizer Pharmaceuticals:
Find the latest special offer from pharmaceutical companies: